over a days care raised for East Lancs Hospice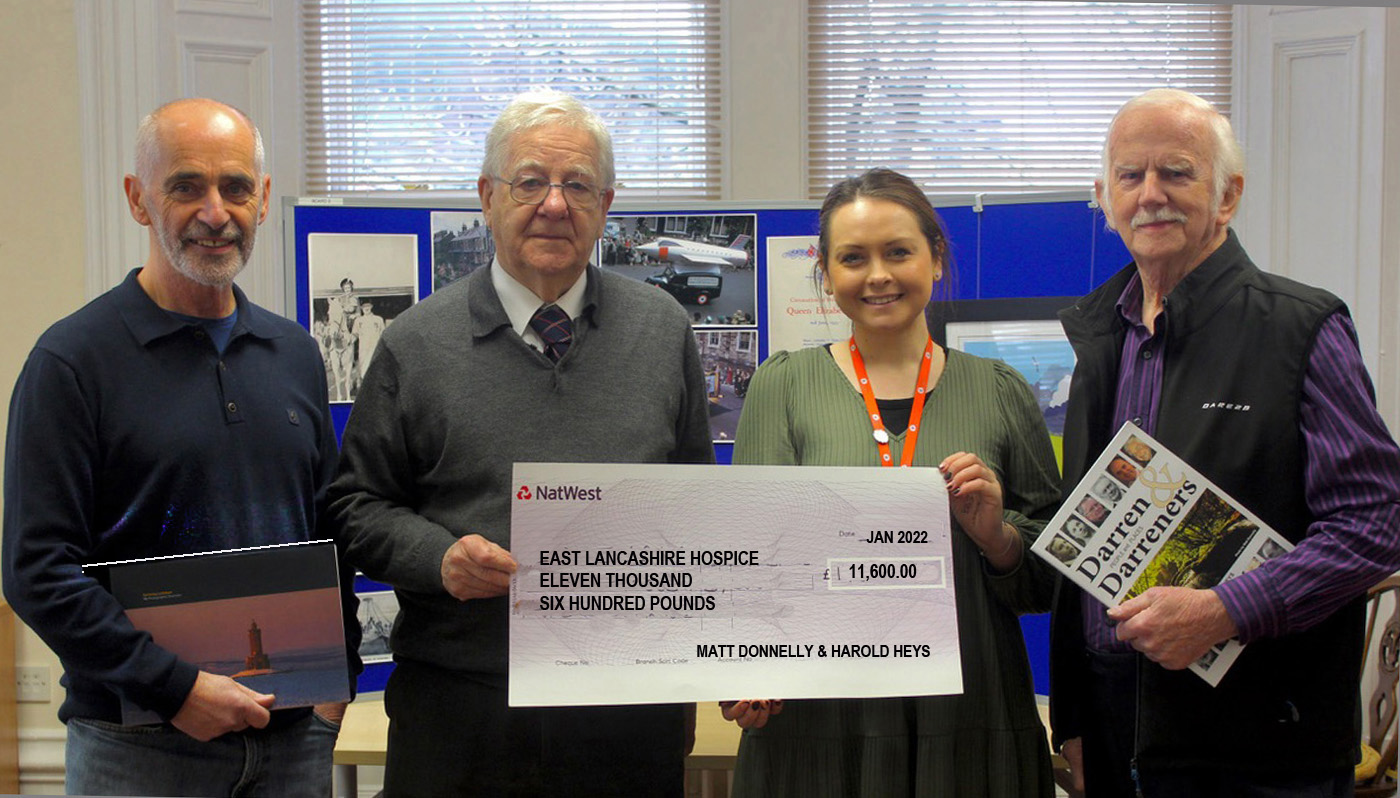 John Jacklin, of the WM and BW Lloyd Charity Trust, Darwen, handed over a cheque for £11,600 to Leanne Green, Fundraising and Lottery Team Leader at the East Lancashire Hospice.
The money was raised from the sale of two local history books, Matt Donnelly's Surviving Lockdown, My photographic diversion and Harold Heys' Darren & Darreners, People & places.
The Lloyd Trust paid for the pre-Christmas publishing and every penny taken in sales and donations went to the Hospice. Among the donations was £200 from swim coach Barbara Hoyle and the FITT group (Fogarty Insurance Triathhlon Team).
Matt and Harold's books both sold out quickly, but they each kept a copy to hand over to the Hospice for patients to enjoy.
Leanne Green, Fundraising and Lottery Team Leader said, " We are extremely grateful to receive this amazing amount. It costs over £10,000 a day to run the hospice services and to receive a cheque for over £11,000 means so much to our patients."
Darwen Hertiage Centre chairman, Tony Foster said: "The presentation and the book launches showed the diversity of the centre and how it has been making its mark over the past few years. Matt and Harold couldn't have chosen a better charity."