Pub walk will be Jakki's 1st fundrasier
"I've put money in a charity bucket before but this is the first fundraiser I've been to. If I can do it anyone can!" Jakki Stone from Darwen has signed up for our pub walk. She was told in October 2015 she has around 2 years to live.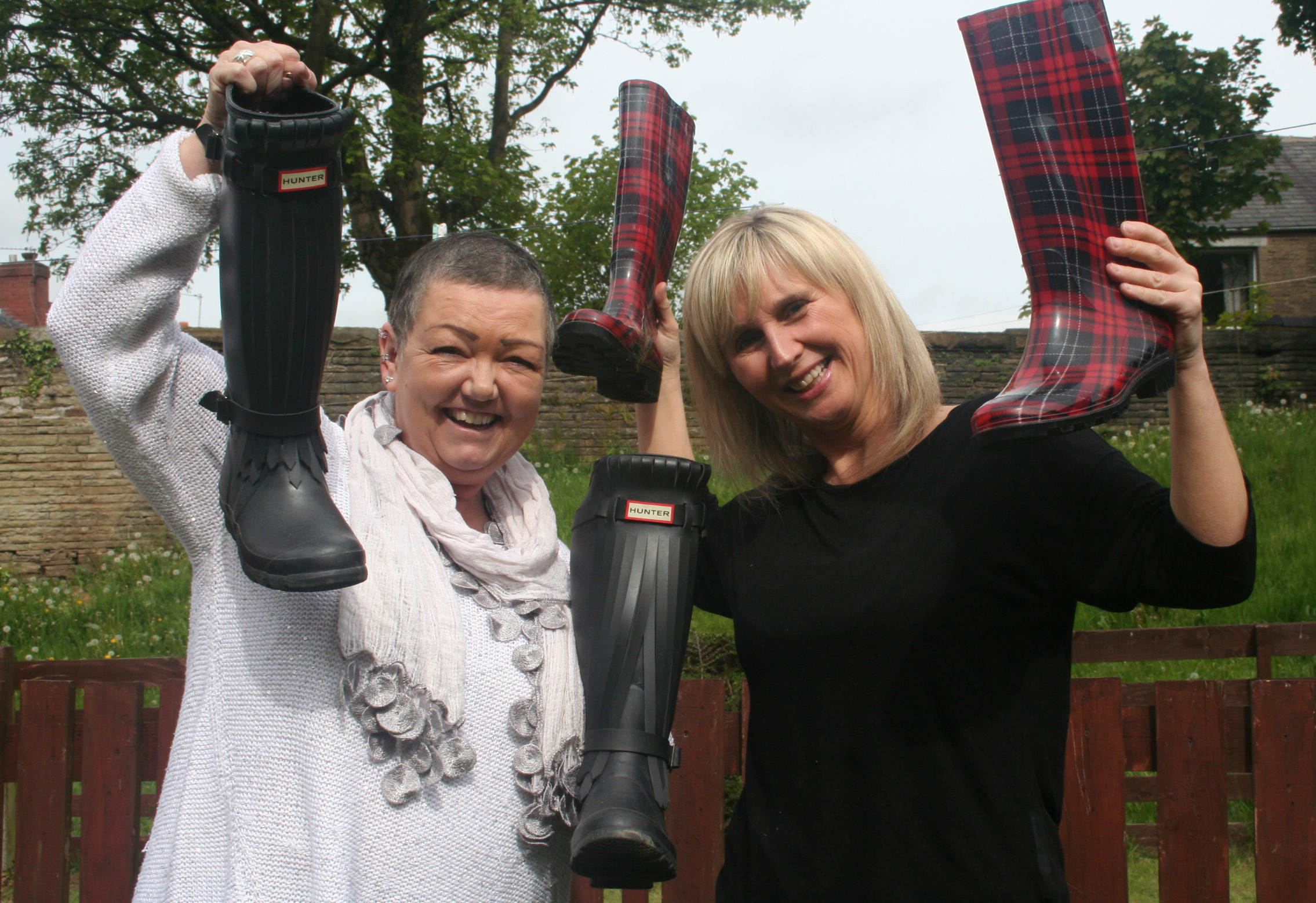 Jakki (l) gives it some welly with cousin Deborah
For Mum of two Jakki from Darwen, completing the pub walk will have special meaning as a group of around 30 friends and family will take part with her to raise funds for the hospice where she receives care. She saw the event and thought it would be a nice way to spend time with her immediate family, but says the group has grown and now there are dozens taking part with her!
Jakki said: "I'm frightened of letting people down if I can't finish it, but I will! I've got immense support from family and friends including my brother who was in the army, so he'll get me round! And my cousin Debs will be with me, she's my best friend and sidekick! I'm going to do this if the last thing I do!"
Sign up now to join Jakki and countless others who have already put their names down. In return you will receive an exclusive walk t-shirt to wear on the fully marshalled route, certificate and special pub walk breakfast offers to get the walk off to a good start!
Check the route in more detail