Raising a glass to Heather
January is a hard month for most people - but more so for Bev Edwards.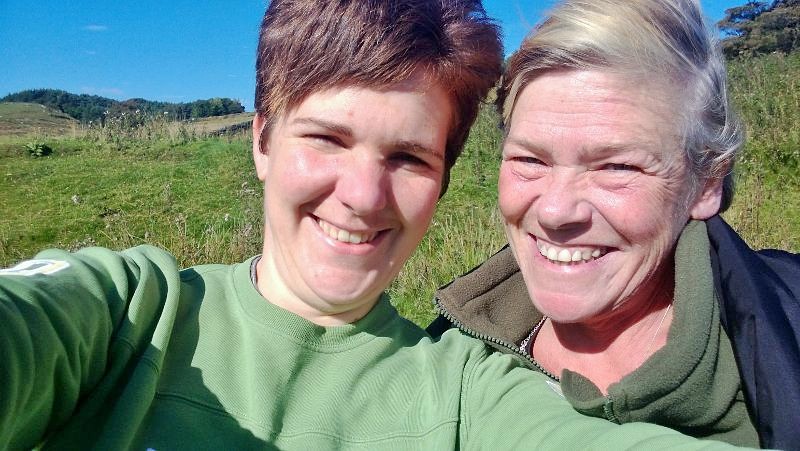 In September 2014, Bev lost her best friend Heather Blackley to cancer.
Heather, who she had been friends with for over a decade, had battled the disease for over 18 months.
It was around Christmas time in 2013 that Heather, 52, came to East Lancashire Hospice for pain management, but her condition deteriorated.
Heather, from Clitheroe, was readmitted to the Hospice where she stayed for the last eight weeks of her life.
To celebrate her friends life, Bev, 38, has taken part in Dry January to raise money for East Lancashire Hospice - raising £79.60.
Bev, 38, said: "Friday night was girls night out with Heather. Quite often we'd be out together having a few drinks. That's the reason for me doing it. Weekends were tough - but I'm feeling far more healthy and not having the hangover helps!
"I have put aside the money I would have spent during the month on lager, or wine and I haven't had a drink - except on January 28th to mark Heather's birthday. I raised a glass to my friend then.
"I have been fundraising for the hospice since Heather's death. I have held different events - Christmas jumper days and raffles, and taken part in Tough Mudder, and now dry January."
Bev, who is a production engineer at Micromatic at Altham Business Park, said she has also set up a direct debit for £10 a month.
"This money would have been spent on cups of tea and coffee we would have had when we went for our weekly walks. My favourite was Grane reservoir - where this photo was taken."
Speaking about her friend's time at East Lancashire Hospice, she said the hospice was nothing like she expected.
"She had her own private room, view of the garden, and own private bathroom. It's not a hospital ward, it's a home away from home.
"Unlike a hospital with visiting times, I could come and go whenever I wanted. I was often still there chatting to her at 11pm.
"The staff were absolutely amazing. Heather had an incredibly strong personality. It didn't take the nurses long to realise that, and it didn't take them long to realise that I would go to the kitchen to have a cry.
"Staff knew when I wanted to talk and when I just wanted to be alone. They know how to read people.
"There are other relatives there that you can talk to - it might just be about the weather or it might just be about what they are going through. It's like a community. I was always made to feel welcome.
"If anyone is worried about coming to the hospice, they should come and take a look around. It's not the scary place you imagine."