Raising money for Great Grandad Frank
Frank Anthony Cooper, aged 11 from Blackburn has raised £625.00 with help from local pub, The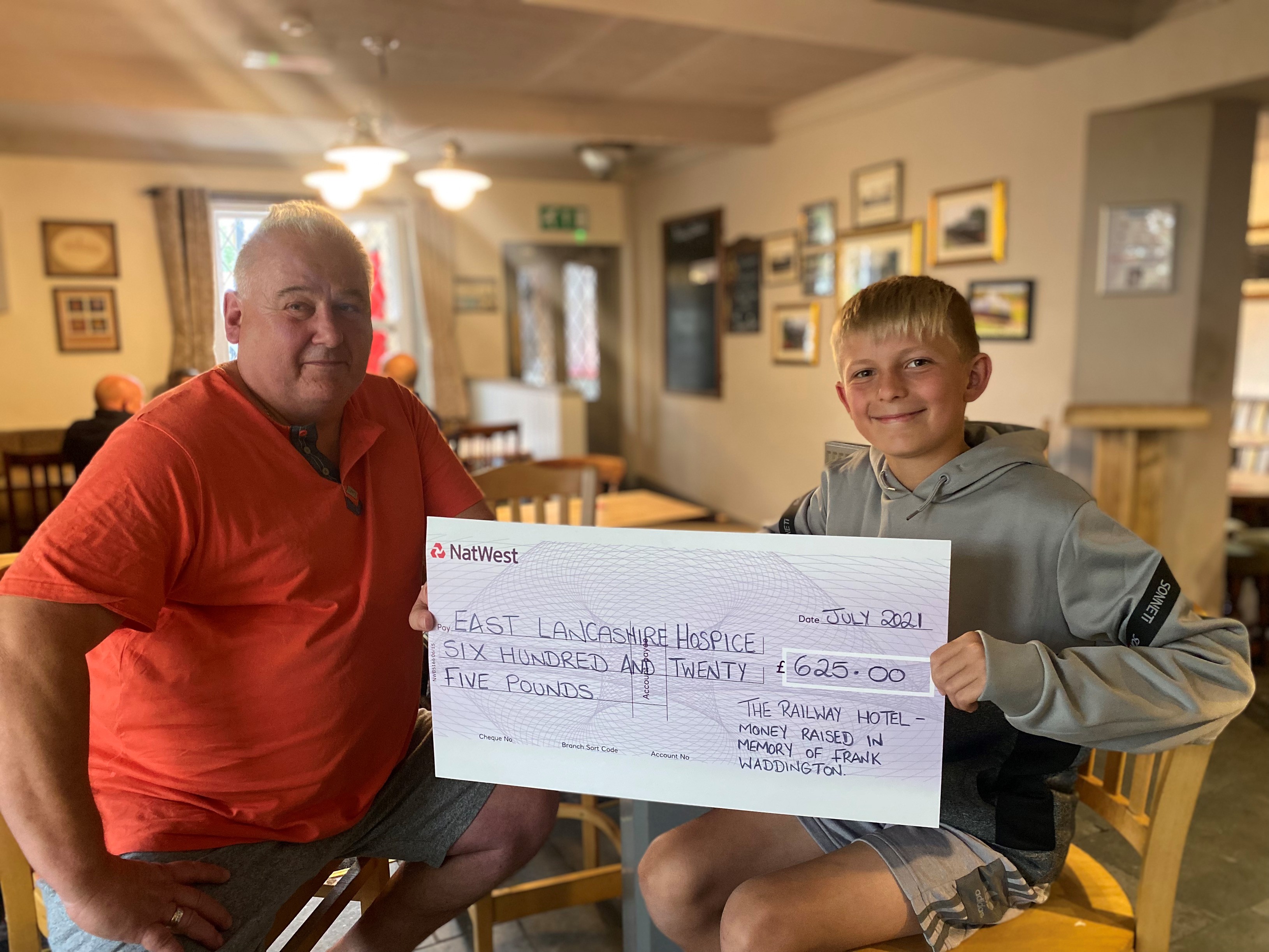 Railway Hotel, Pleasington, to raise money for East Lancashire Hospice.
Frank was named after his Great Grandad, Frank Waddington and what an amazing bond they had. Frank Waddington was cared for by East Lancashire Hospice and this is the reason young Frank Cooper wanted to raise money in his memory, after the care his Great Grandad received from the hospice.
The Railway Hotel in Pleasington is the family's local and due to COVID19, with hospitality being closed and staffing issues with isolating, the pub has not been able to re-open its kitchen. During Euros 2020, Frank really wanted to do something in memory of his Great Grandad, so Mark Nicholls, The Railway Hotel's landlord, decided to open up his kitchen. During the England matches Mark served themed food with the help from Frank going round and asking for donations to the hospice in return for the food. From the last five England matches, the pair raised £625.00 for East Lancashire Hospice and Frank's family couldn't be prouder of him.
When asked why it was so important to Frank to raise money in memory of his Great Grandad, he replied, "I loved spending time with him. He always used to make me laugh, especially with his teeth, taking them out and making funny faces, which was our little joke. We had some great times together and this is why I wanted to raise this money. I know he'll be proud of me."
Frank Waddington became very ill just as we entered national lockdown in March 2020. His daughter, Lynn Cooper-Kay and husband, Alan Kay took care of Frank as much as they could. Although Frank was very much an independent gentleman, the family all came together to make sure he was ok.
In June 2020, Frank was diagnosed with cancer and was then referred to Blackpool Victoria Hospital in September 2020, where he had an operation to remove two thirds of his right lung.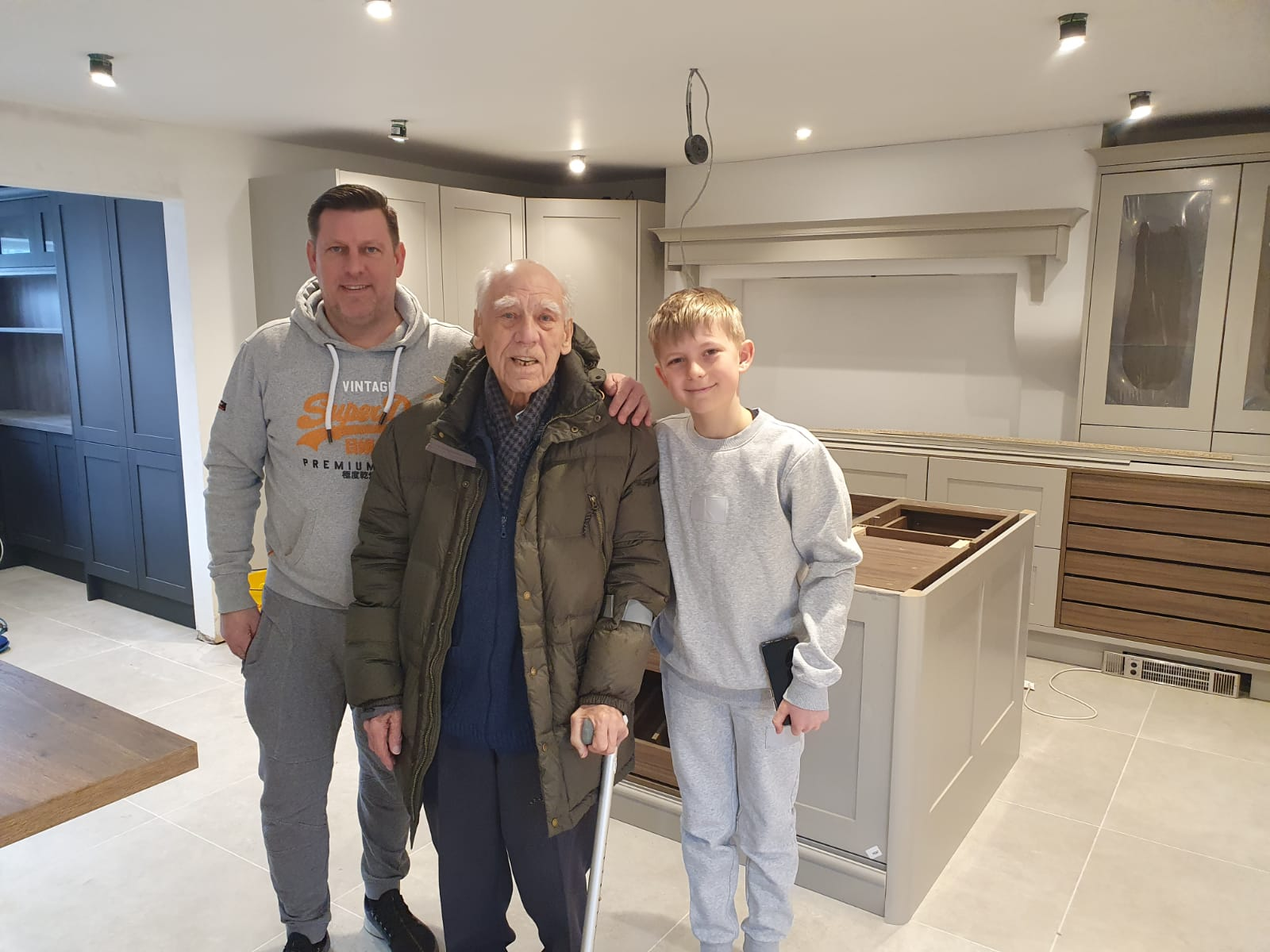 During the time Frank was ill, his grandson, Scott Cooper was opening a new showroom as part of his business, Frank Anthony Kitchens, also named after Frank Waddington. His battle with cancer did not stop independent Frank supporting his family, just as much as they were supporting him. He often asked to go and see Scott at work to see how he was getting on with the business but also to see his name above the door. Scott commented, "Even though my Grandad was very poorly, it didn't stop him wanting to do what he loved doing and he used to love coming into the showrooms to see what was new but also to chat to the staff. He was just loved by everyone."
After his operation, Frank seemed to be doing well and the family thought he was coming through the worst of it. Unfortunately, in the New Year he began to feel very ill again. Lynn organised doctor appointments, when once again more tests started. Not long after the tests, the family were faced with the news no-one wants to hear. Frank's cancer was now much more aggressive, and they were told that there was nothing the Doctors could do for him.
In April 2021, he was transferred to East Lancashire Hospice under palliative care, where he received visits from the Community Nurse Specialists (CNS) at home. This was very much a difficult time for the family, but the care Frank received from the community team was amazing.
Lynn said, "Anthony one of the CNS team saved my Dad's life, he was always there at the end of the phone and came to see him at the drop of a hat. Nothing was ever too much for both Anthony and Sophie and they made sure Dad received the best possible care and went above and beyond to get him a bed at the hospice when he needed it the most."
The week before Frank sadly died, he was referred to the Inpatient Unit at East Lancashire Hospice where he stayed for six days. Lynn and Alan were at the hospice day in and day out, Lynn staying all night to support him and be with him.
Since Frank died, the family has supported the hospice in any way that they can. Lynn and Alan mad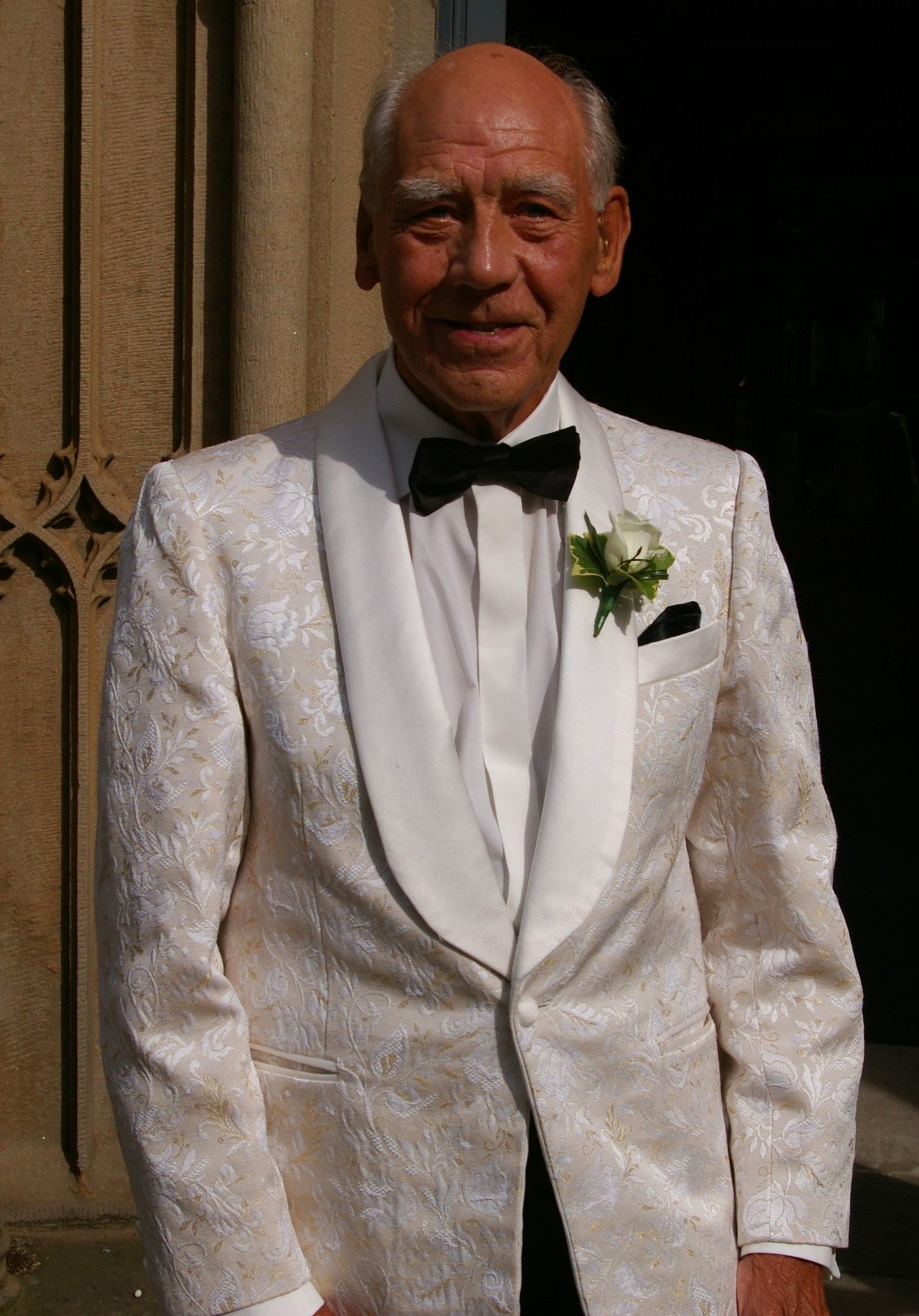 e a sunflower donation bearing the name of Frank and planted it in the hospice garden as part of the hospice Sunflower Memory Garden and most recently, they both took part in the Virtual Starlight Memories Walk in Frank's name and completed a 4 mile route to raise money for patient care.
Frank Cooper has really enjoyed raising money in honour of his Great Grandad and is already thinking of more ways he can do so for Frank Waddington's legacy.
Leanne Green, Fundraising and Lottery Lead at East Lancashire Hospice said, "Meeting Frank Cooper was an absolute honour and I can see why his family are so proud of him. Raising money in memory of his Great Grandad is such an amazing thing to do and to do it knowing it is supporting East Lancashire Hospice is incredible. It's thanks to young people like Frank Anthony Cooper that we can carry on providing the invaluable care for many years to come."