Rose Queen raises thousands for hospice!
Rose Queen raises thousands for East Lancs Hospice...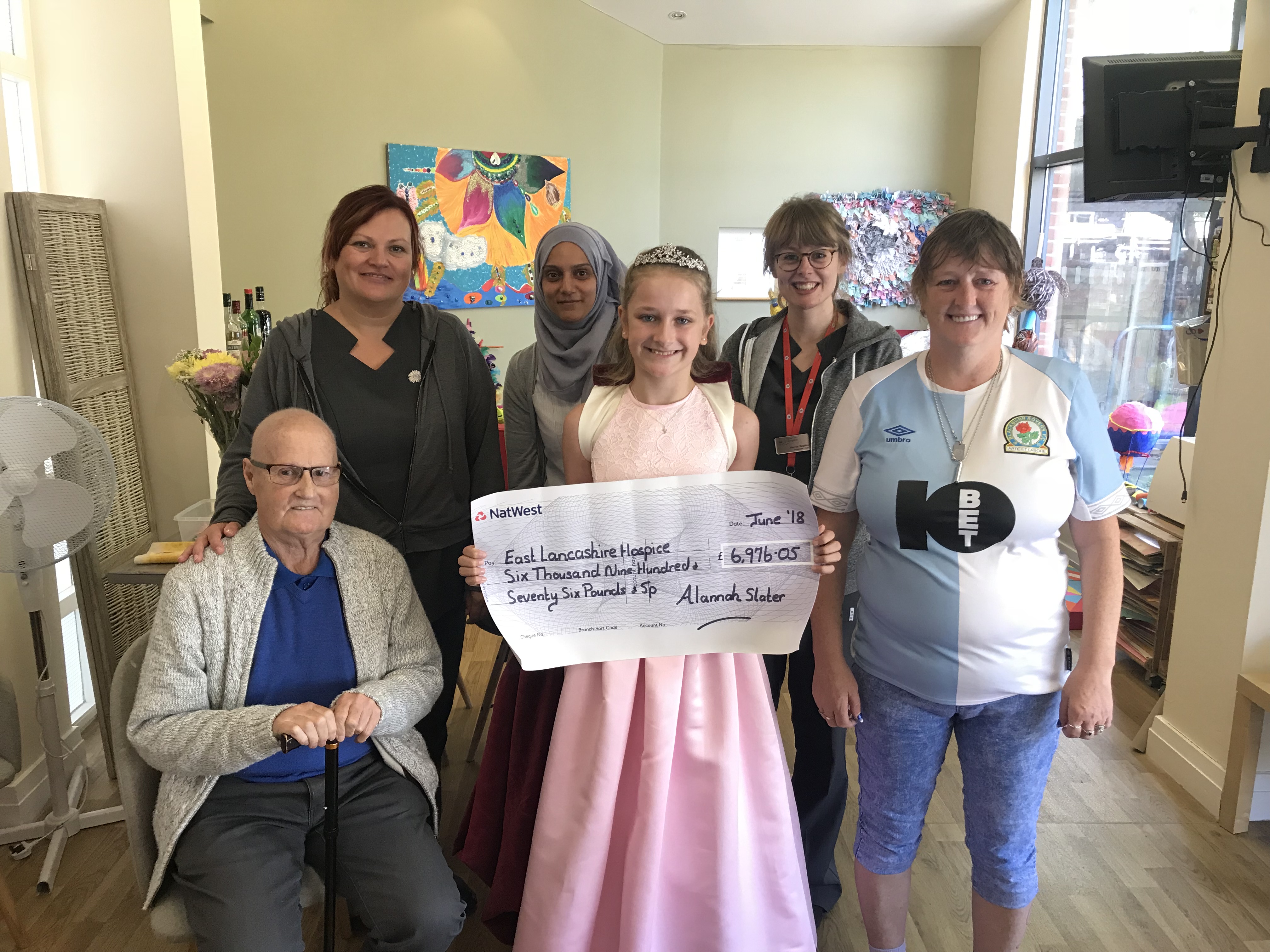 Alannah Slater, age 12 from Mellor was crowned the Rose Queen at St Mary's Church last year and chose East Lancashire Hospice to raise money for. The Rose Queen set herself a target of £1,000 for the year, but overall raised an incredible £6,976.05.
Alannah took on various activities to raise money for her local hospice, including taking part in the Starlight Memories Walk 2017, selling her old toys, sewing items to sell on a stall at the hospice Christmas Fayre and lots of baking. During her School holidays, she visited the hospice to spend time with the Creative at Support Therapy members by getting involved with their craft afternoons.
Leanne Green, Events fundraiser at East Lancashire Hospice said, "It was such an amazing year for Alannah and we are extremely grateful of her support and enthusiasm in fundraising. Having Alannah come in and visit the patients was a great way to involve young people with the hospice and for them to then go out in the community and spread the awareness."
Alannah Slater said, ""I really enjoyed raising money for the East Lancashire Hospice, a charity very close to my heart & my family. Visiting CAST was a wonderful experience and I really loved taking part in the activities and chatting to the members."
After Alannah's successful and amazing year of raising money as part of being the Rose Queen, she has decided to carry on her support and carry on raising money for her local hospice.
PICTURE:
Alannah Slater centre with Creative and Support Therapy members and staff