Slam Dunk-enhalgh
Members of the Dunkenhalgh Health and Leisure Club have raised £1,555 for the hospice! I think that deserves a round of applause.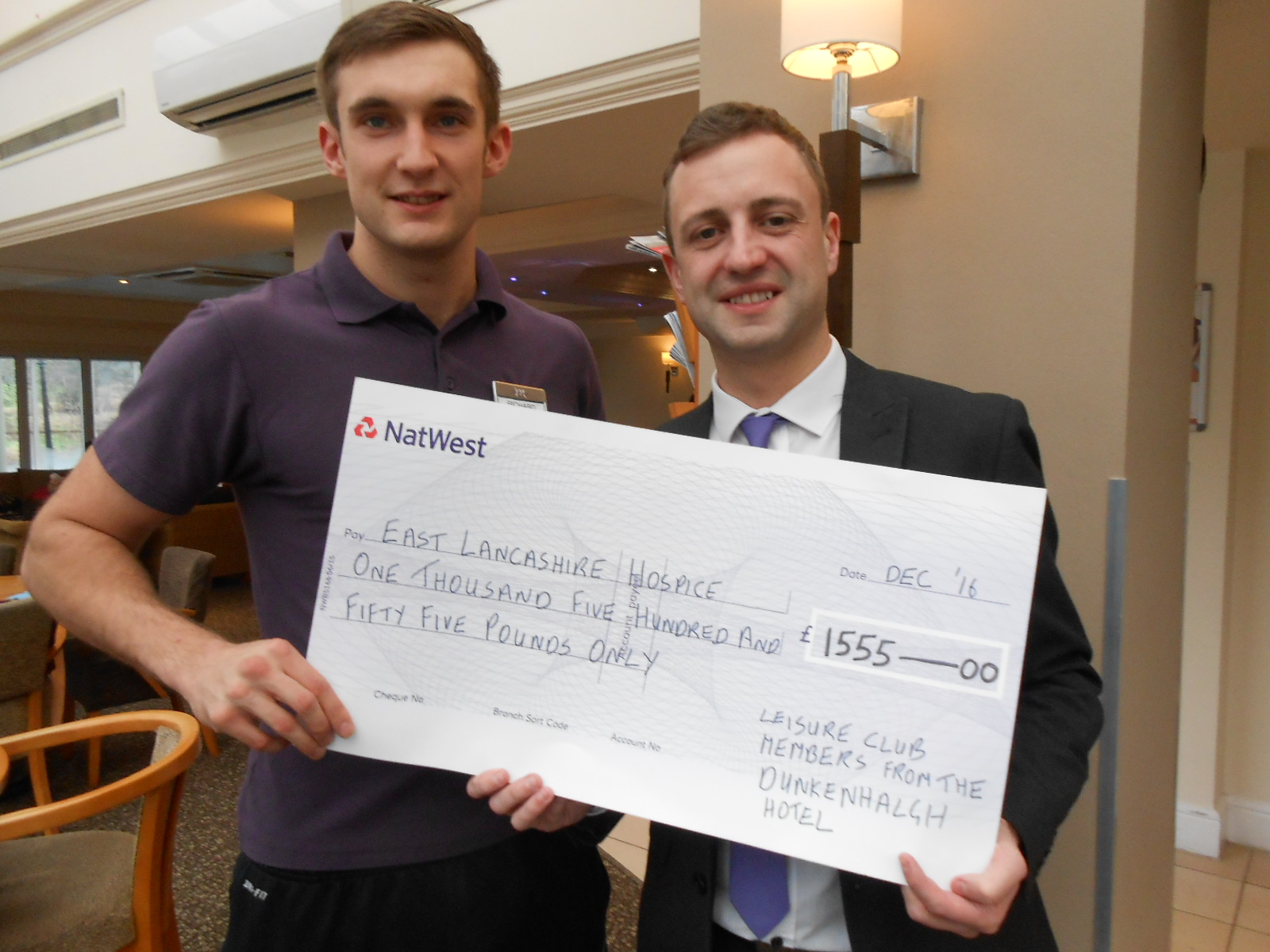 To raise the cash, they held a pre-Christmas bingo night (£310), member Trevor shaved off his beard it to mark the end of Movember (£750) and a Christmas lunch raffle which raised (£495).
Anne Roberts, manager of the Health and Leisure Club, set herself the target of raising £1,500 last year - which she did.
Anne has been a loyal fundraiser for the past couple of years.
Jennifer Quinn, fundraiser at East Lancashire Hospice, said: "The members have done an outstanding job of raising over £1,500 over for the hospice. We're very grateful for their generous support."