Small change, big difference
Yorkshire Building Society's Blackburn branch has helped East Lancashire Hospice to purchase a new bed for the inpatients unit under their 'Small Change, Big Difference' scheme.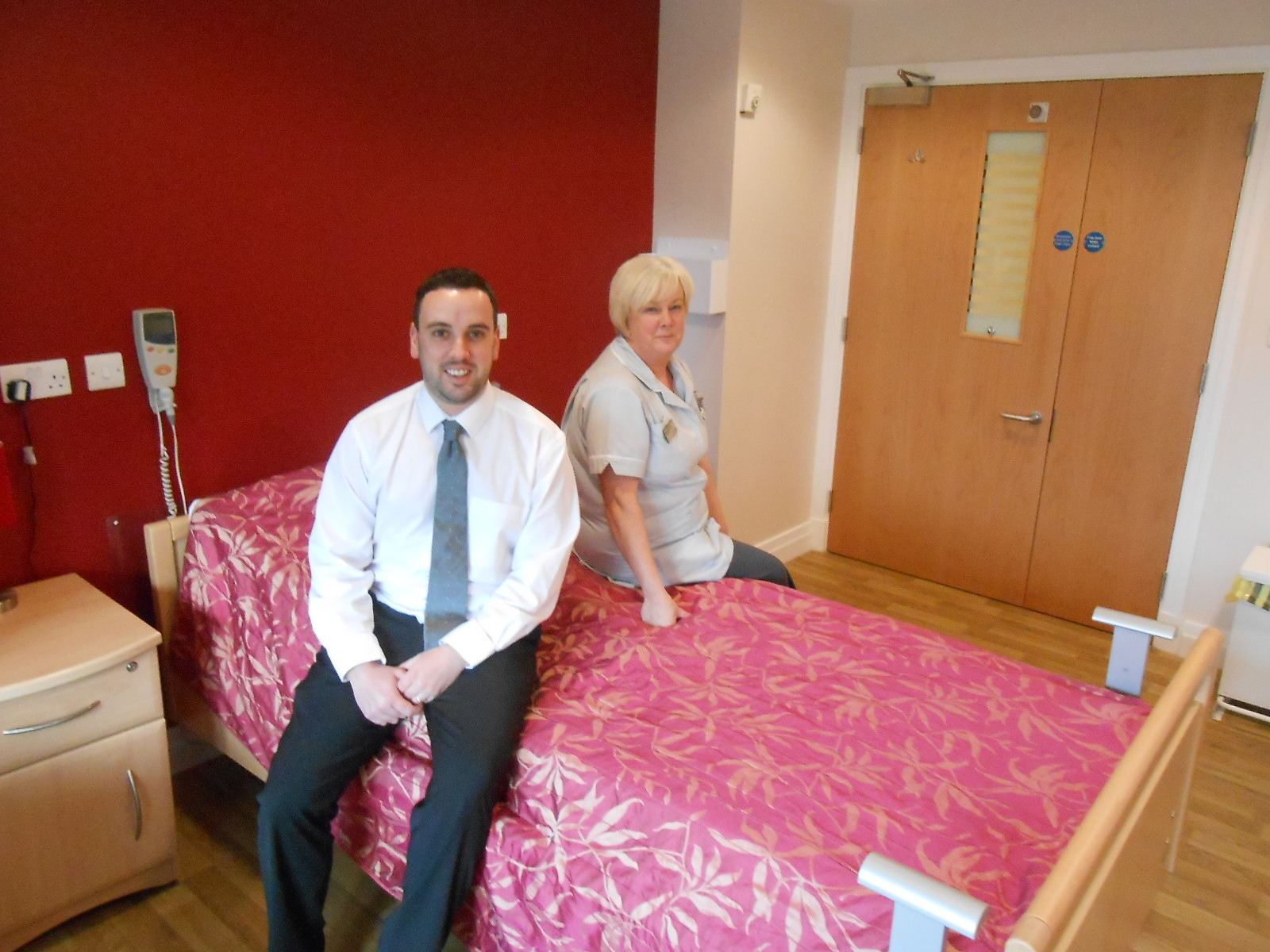 The Hospice, on Park Lee Road, Blackburn, applied to the building society's charitable foundation for a grant of £1,765 towards the new bed, with the other half paid for by the hospice.
The society's Small Change, Big Difference scheme allows customers to donate to the Charitable Foundation the annual pence of interest from their savings or mortgage accounts. The average donation is less than 50p per year and the maximum is just 99p.
Dan Cumming, branch manager at the King William Street branch, said: "All the pennies definitely add up. The charities can apply for up to £2,000 and we are delighted that East Lancashire Hospice was granted the money.
"Everyone knows East Lancashire and the wonderful work they do. I enjoyed going to the hospice to have a look around and see how the money has been spent."
The state-of-the art bed can be adjusted to four different heights, and can fit two people on the bed – so that patients can lay with their loved ones while being cared for by the hospice.
Jennifer Quinn, fundraiser for East Lancashire Hospice, said: "We were so pleased to be awarded this money. It was a significant contribution towards the bed which will really maximise patients' comfort.
"The staff at Yorkshire Building Society are so supportive of the hospice and we really appreciate their generosity."