Supporter raises buckets of cash for hospice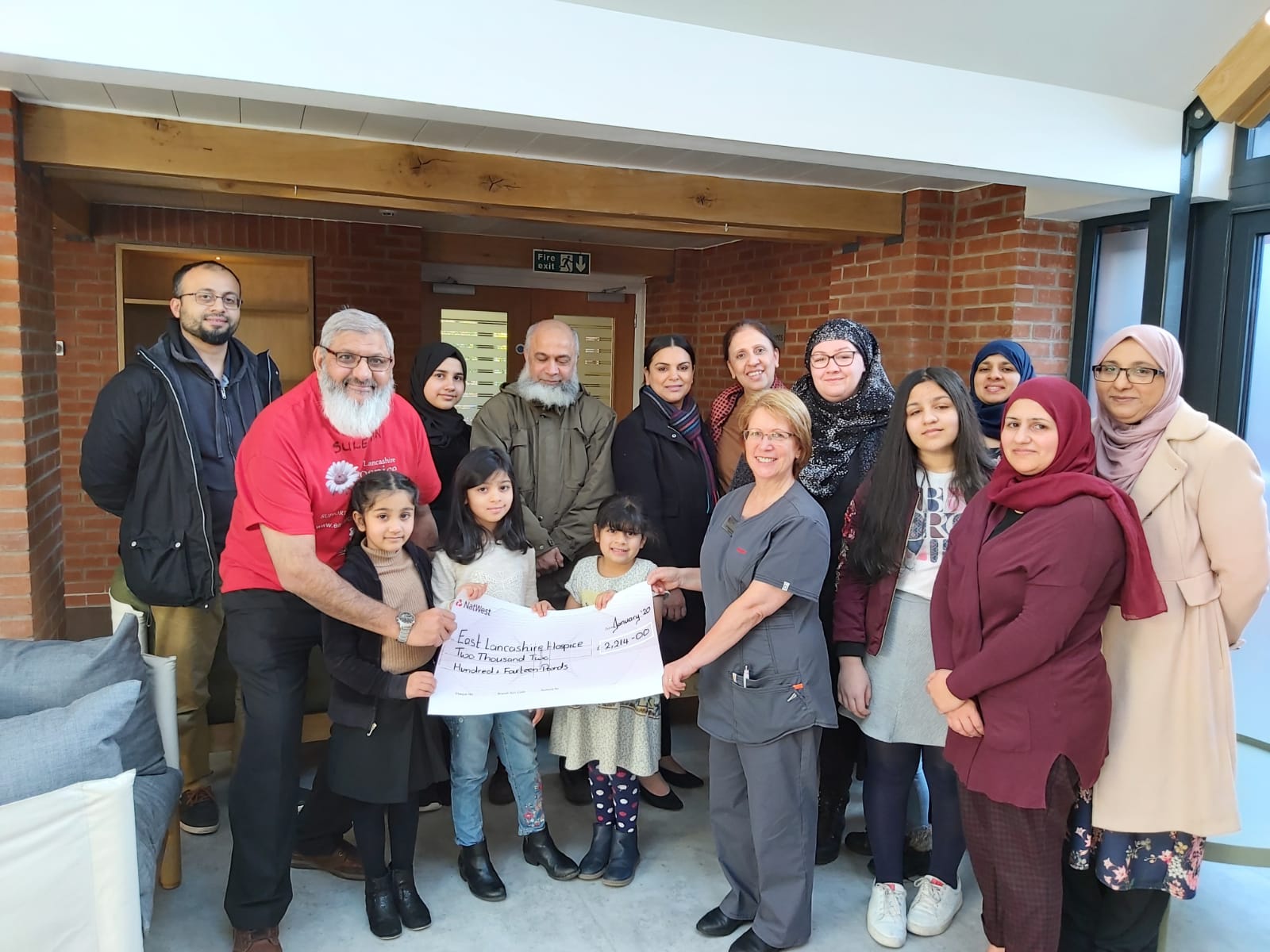 Local man raises thousands for East Lancashire Hospice through bucket collections.
Long-time hospice supporter, Suleman Khonat, rallied together friends, family and volunteers to take part in a bucket collection in aid of the hospice.
The bucket collection was held at The Mall in Blackburn in December. The town was busy with Christmas shoppers which brought in a large amount of public donations from generous givers.
The final total raised by Suleman and his army of helpers was an impressive £2,214.00, which will help people with a life-limiting illness that need hospice care in Blackburn, Darwen, Hyndburn and the Ribble Valley.
Suleman said: "It gives me a great pleasure to announce the amount raised for East Lancashire Hospice for the collection in Blackburn Mall just before Christmas at £2,214.00. I have pledged to raise £20,020.00 this year and hope to exceed this figure with help from the local community.
"I can only achieve this with the help from others and I hope people will pledge their support, dig deep and donate generously.
"If you'd like to donate, please don't hesitate to get in touch on 07831566909. Helping raise funds for the East Lancashire Hospice is such a worthy cause. We do not know when we ourselves, or our family members, or a friend of ours may need the help and support from the hospice.
"I am pleased to say that by continuing raising funds for the hospice, this has continued to raise awareness of the fantastic work the hospice does, and the facilities that they provide to people and families at a time in need.
"I shall continue to do this as much as I can to ensure the continuity of this facility is ongoing. I urge people to show their support with donations - let us all ensure the superb work of the hospice is able to continue in the future and for many more years to come.
"I'd like to thank everyone that donated to our bucket collection in December – it wouldn't have been possible to have raised such an amazing amount without everyone's kind donations."
If you'd like to help Suleman to reach his fundraising target, then please call 07831566909 to donate.