Team work proves beneficial for hospice and Blackburn Rovers
East Lancashire Hospice have netted over £6,100 in additional fundraising – as a result of being Charity Partners with Blackburn Rovers last season.
The charity benefited from fundraising and awareness events, including a dedicated matchday at Ewood Park, as well as signed merchandise and player appearances.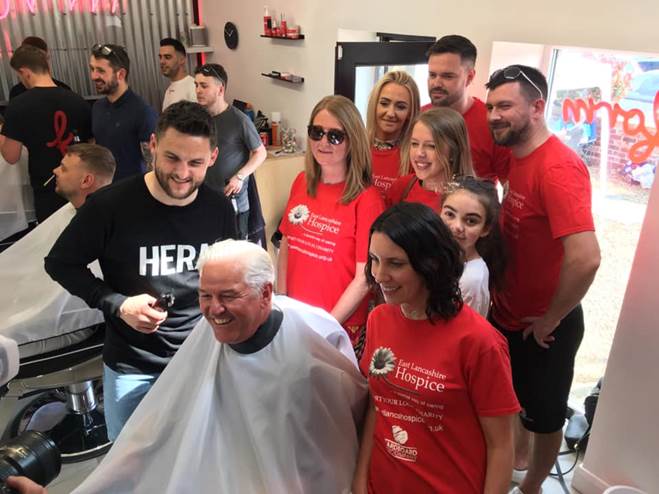 Events throughout the 2018/19 football season have included bucket collections by Rovers fans Tom and Jack Mayoh, also known as the 'boys in shorts', who have been raising money in memory of their mum Louise. The bucket collection on 5 May against Swansea City raised £1018.49 alone and helped to bring their overall fundraising total to an incredible £23,100.
Other activities with Blackburn Rovers have included Midfielder Craig Conway, who was the Player Ambassador for the Hospice, holding a haircut event in Clitheroe and raffling off signed merchandise.
Sharon Crymble, Income Generation and Marketing Lead at East Lancashire Hospice, said: "Craig Conway's visit to the hospice was one of the highlights of the charity partnership. It was very uplifting and created a great buzz with our patients.
"The haircut event and the charity day at the last game of the season really raised the profile of the hospice in addition to raising a tremendous amount of money. The lady who appeared in the programme and on screen is one of our patients. She attended the game and was asked for an autograph from the person sitting next to her. These moments are priceless."