Walking For Dad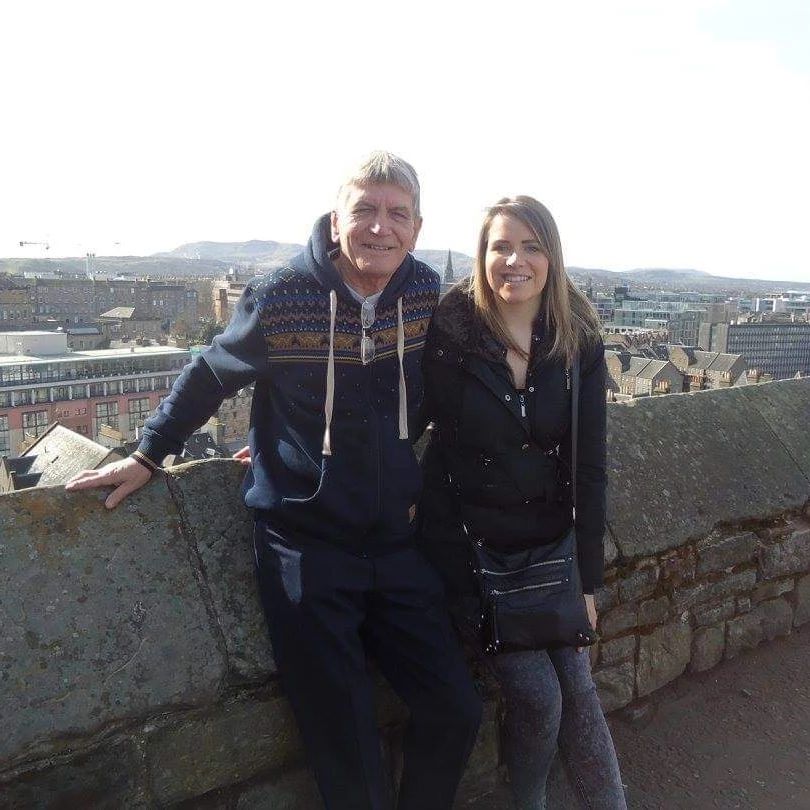 Kirsty Logan is stepping out for her Dad

Kirsty Logan is walking 10,000 steps a day during March in memory of her father. He was recently cared for by Laura, a clinical nurse specialist and supported by Hospice at Home before he sadly passed away.
"On 28th January 2022 I lost my wonderful Dad, Andy, following a short battle with cancer. My poor Dad became unwell in December and his health deteriorated quickly. Following his diagnosis of renal cancer, which had spread throughout his body, my Dad came home to spend his final days with his family.
"During this time, he was cared for by East Lancashire Hospice. We had fantastic clinical nurse specialists like Laura visiting us daily who oversaw Dad's pain relief, ensuring that he was as comfortable as he could be. As a family we received endless emotional support from the hospice team. The hospice arranged for carers to stay overnight with my Dad, so that my Mum could get some much needed rest, and we were all reassured that Dad was getting the best care possible, in his own home, which meant the world to him and us.
"The care provided by the hospice was invaluable to us, so as way of thanks we would like to do some fundraising.
"Each year the hospice needs to raise £3.9million to be able to continue providing this invaluable care.
"This is why I have decided to fundraise for the hospice. I have challenged myself to walk 10,000 steps a day in March. My Dad would have easily walked these steps daily, as he never sat still! However, I never get anywhere near 5,000 let alone 10,000! So in memory of him, I want to challenge myself and hopefully raise money for a brilliant cause at the same time! "
To support Kirsty please visit her Just Giving page