Wedding Bells for Vivienne and Rick
There wasn't a dry eye in the house when a couple tied the knot at East Lancashire Hospice.
Vivienne Yates, 66, and Rick Greaves, 70, who have been together for 18 years, were joined by friends and family for a last-minute wedding at the hospice.
The couple first met in the 70s when Vivienne was working as a bank clerk and Rick used to go in and pay his mortgage.
He said: "We didn't see each other for years and years but then one day in 1999 I was walking down the street in Darwen and she recognised me. We got talking and I asked her out. We just clicked."
After a couple of years, the pair moved in together in Darwen.
Rick, a retired postman, said: "We had both been married before so we were a little hesitant. Marriage was something we had talked about years and years ago, but we never got around to it."
In February the couple were devastated when Vivienne was diagnosed with stage four oesophageal cancer.
Rick said: "We were supposed to get married earlier and we had been to the town hall to get all the forms and had started looking at venues but when we found out Vivienne had cancer she said she didn't want to be a burden.
"I asked her another three times but she kept saying 'no', and then a fortnight ago when she came into the hospice, I asked her again and she said 'yes'. I was so happy."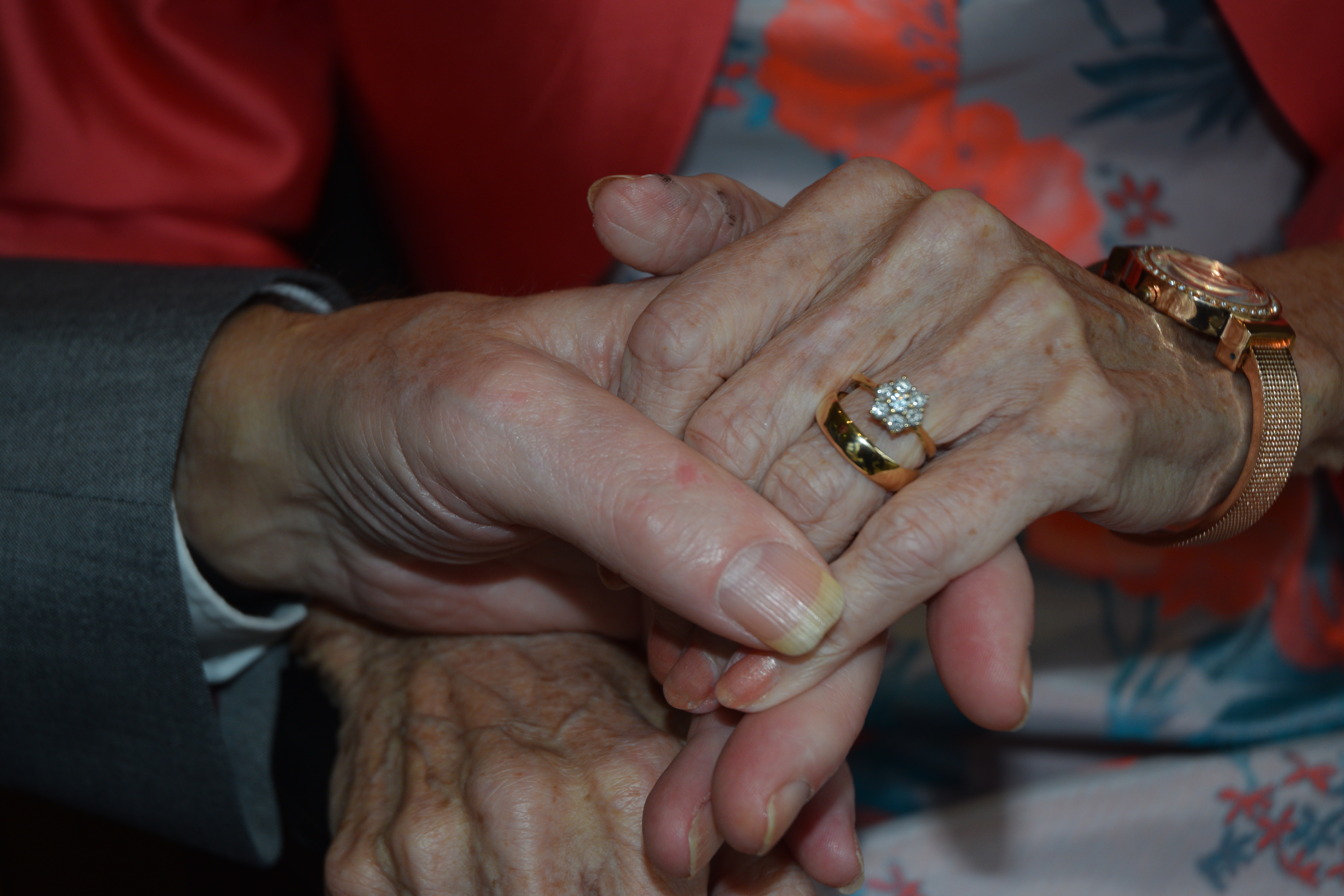 The wedding was coordinated with just one day of planning – with help from family, friends and staff at the hospice.
It took place in the patients' lounge – which had been decorated with bunting, flowers, fairy lights and drapes – and Vivienne's wheelchair at the ceremony was decorated with ribbons and flowers.
The happy couple were joined by close friends and family – including their five-day-old grandson Henry.
Rick said: "The nurses and staff at the hospice have helped to get everything together and the room looked beautiful. They can't do enough for you."
"It feels wonderful to be married to my beautiful bride. The day has been great and I can see that she's happy."