Week Of Wellbeing
Visitors to East Lancashire Hospice have been leaving rested and relaxed this week – as they take part in the Week of Wellbeing.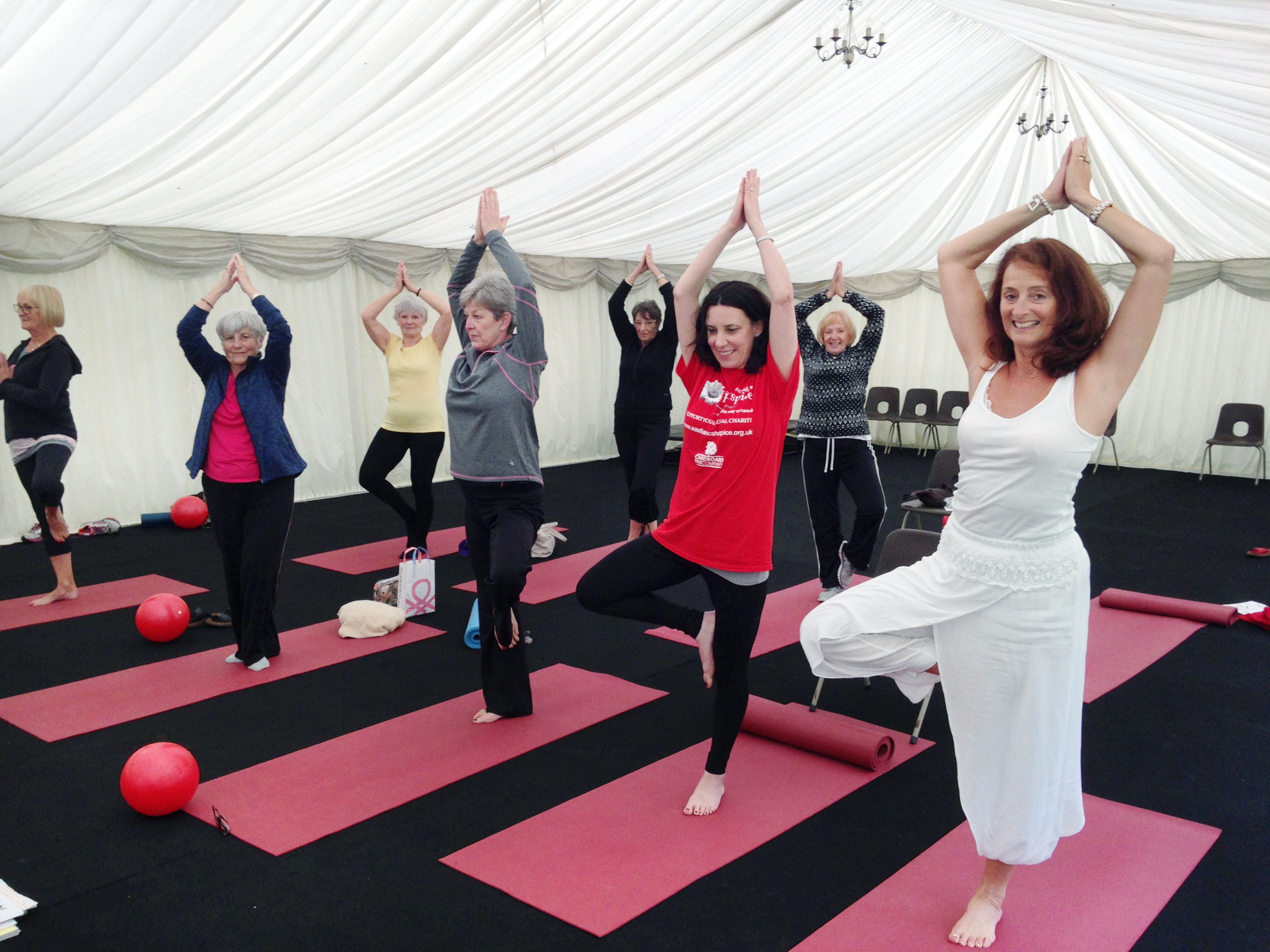 The week-long activities, which include yoga, pilates, tai chi, yogic sleep, hatha yoga and mindfulness, offered an opportunity for the community to come to the hospice and take part in activities in the hospice garden.
This summer, a huge marque has been erected to host a range of activities for people across Blackburn, Hyndburn and the Ribble Valley. The festivities were kicked off by the Blackburn People's Choir on Sunday at the Park Lee Road hospice in Blackburn.
Pauline Quinn OBE, one of the hospice trustees, attended the yoga session on Monday.
She said: "It made me feel wonderful. We have had a lovely relaxation tailored for all abilities. I feel energised and the marquee is fabulous!"
The yoga session was led by Julie Hill, who has practiced yoga for 40 years. She said: "The ladies have been doing the crocodile, sphinx, cobra, and lots of modified sun salutations.
"Yoga helps people to remain flexible without restrictions in their movement. It keeps the body young and calms the mind. It's a class for people of all ages."
Alison Arnfield, who led the Pilates session on Tuesday, said: "All the different activities this week complement each other."
For more details of other events due to be hosted in the Hospice marquee visit www.­eastla­ncshspice.­org.­uk