Wife Pays Tribute to Blooming Wonderful Husband
A wife has spoken of her 'blooming wonderful' husband - as this year's sunflower meadow is launched at East Lancashire Hospice.
Mary Pomfret will once again be planting a sunflower in the garden of the hospice in memory of her late husband Graham. This year East Lancashire Hospice has also launched a virtual sunflower memory garden on their website allowing people to visit their sunflower at anytime, anywhere, throughout the summer.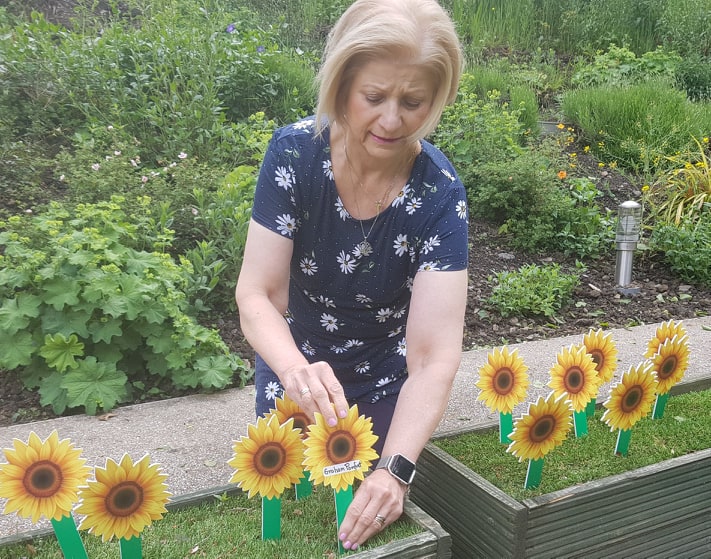 The Mellor couple's life was turned upside down when 11-times marathon runner Graham, 67, found a lump on his neck in December 2015. After a series of tests, he was diagnosed with stage four lung cancer in March 2016. Despite nine rounds of chemotherapy and other cancer drugs the cancer spread throughout his body.
As Graham's health deteriorated, he and his wife made plans for him to die at home.
Mary said: "Graham loved sunflowers because they are happy flowers. I wanted the back garden to be really special for him after he was diagnosed.
"That year we grew the most glorious sunflowers I have ever seen, and I have a wonderful photo of him smiling with sunflowers in the back garden. It was very special for him. I planted more the following year, but he died before they came out.
"I can't help but think of Graham when I see sunflowers. They just cheered him up and I have lots of positive memories. When the opportunity came to plant a sunflower in tribute to a loved one, I embraced it in memory of Graham."
The couple received counselling via East Lancashire Hospice, and Mary took up the offer of complimentary therapies to help her deal with the tragedy.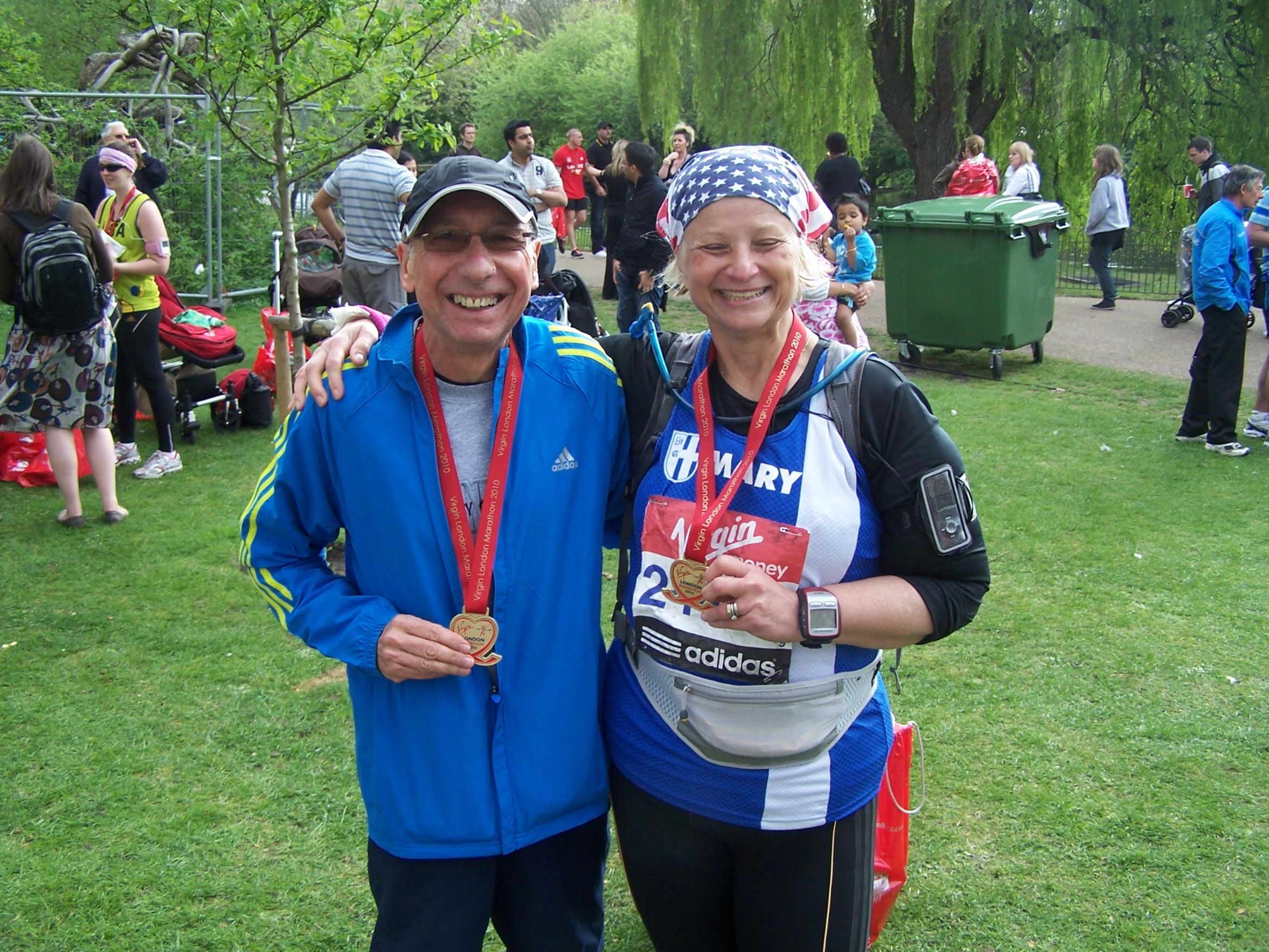 Mary added: "The nurses were amazing with Graham and so was the help he received. The hospice was there to help with anything we needed. The counsellors came out to the house when Graham wasn't well enough to go to the hospice. Everyone we met did an amazing job."
Graham and Mary celebrated their 15th wedding anniversary just days before the former painter and decorator died. The athlete died on the morning of the London Marathon – 23 April 2017.
"No one ever plans to use a hospice. You hope you don't ever need one. I can't imagine not having the hospice there when we did need their support."
To make a donation for a wooden sunflower plaque to be placed in the hospice gardens contact fundraising on 01254 287011. Alternatively, to dedicate a virtual sunflower in memory of a loved one visit via https://­memorygarden.­eastla­nc­shos­pice.­org.­uk/ where you can upload an image and personal message. This can then be shared via their social media and to their friends and families.