Businessman tackles mammoth walk for charity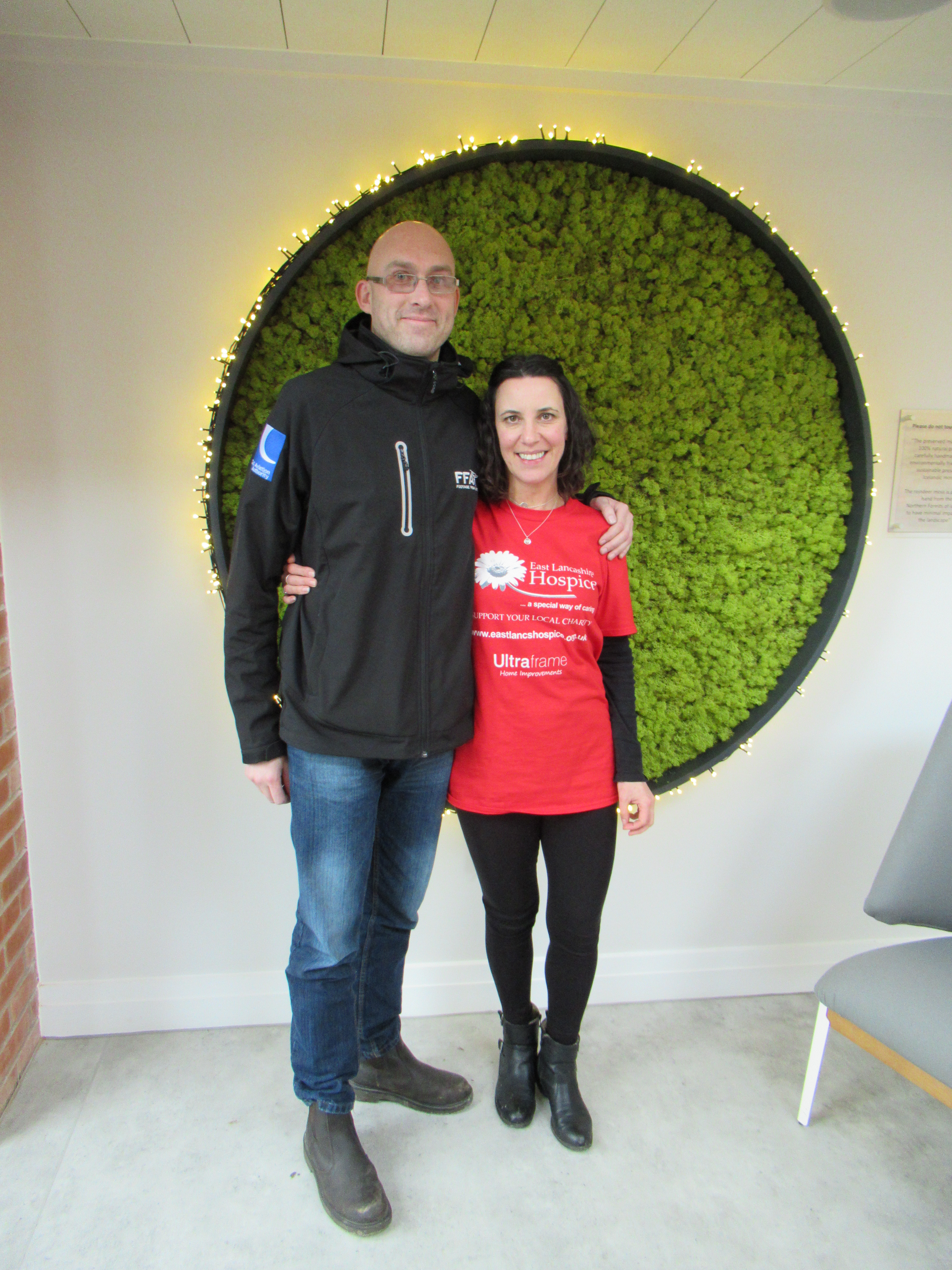 Mark Walls pictured with Hospice Fundraising Lead Jennifer Quinn
A Rossendale based businessman is set to take on an 85-mile endurance walk in the Isle of Man to raise money for East Lancashire Hospice.
The gruelling 85-mile Parish Walk is the Isle of Man's ultimate walking challenge as people attempt to walk 85 miles around the whole island in just 24 hours. The route around the island passes all of the 17 parishes on the island starting at the National Sports Centre in Douglas.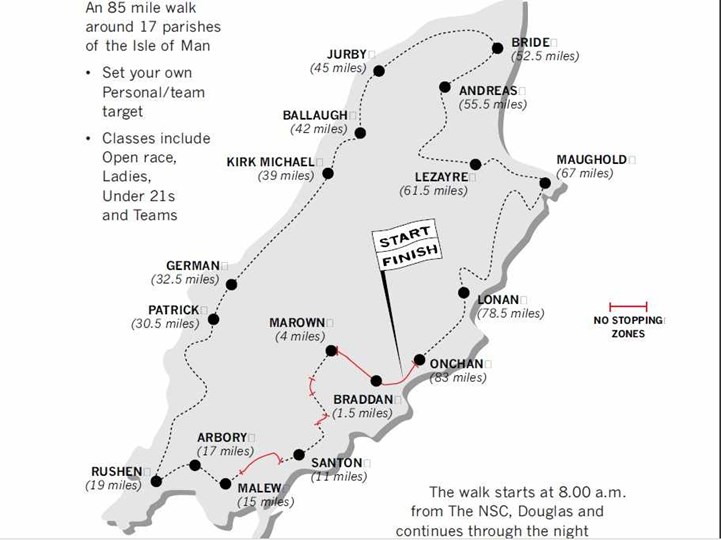 Avid walker, Mark Walls, director of Footage from Above, decided to take on the exhausting challenge after attending the Zeus BNI business networking group for several months where East Lancashire Hospice holds the charity seat. He commented: "Through BNI meetings, I've become much more aware of what the hospice offers to those in the local community. As a businessman myself, I believe that local businesses should do what they can to help local charities."
Marks wife's grandad also accessed the hospices services. Mark said: "Although it isn't something we speak about a lot, my wife and her family have always praised all the staff and nurses at the hospice for all that they did when her grandad needed end-of-life care."
In preparation for the mammoth walk, Mark walks 25 miles every weekend as part of his training. Additionally, he has been boosting his fitness with a turbo trainer at home.
He's no stranger to long walks and has completed a 45-mile mountain walk in New Zealand in the past.
Mark said: "I know I'll achieve this and complete the walk as I have a focus. I believe that when you put your mind to something you're much more capable and I'm determined to tackle the challenge to help to raise vital funds for the hospice."
East Lancashire Hospice costs a staggering £3.7 million to run. The hospice heavily relies on the generosity of local people and businesses in the local area who give their time and money to ensure that the hospice can continue to care for patients and their families throughout Blackburn, Darwen, Hyndburn and the Ribble Valley.
The motivated businessman has set a target to raise £5,000 for the hospice which he hopes to achieve through sponsorships.
If you would like to be a corporate sponsor and have your logo featured on his walking kit, then contact Mark directly on 07957205370.
Donations can be made online through JustGiving at https://­www.­justgiving.­com/­fundraising/­mark-walls5