Lace up your walking boots
Charity supporters will lace up their walking boots and ensure their drinking arms are ready for a pub walk of epic proportions in aid of East Lancashire Hospice.
The Rotary Club of Ribblesdale is hosting their Annual Ribble Valley Pub Walk on Saturday 25th June, and it's set to be the biggest yet.
This year the route starts from Mytton Fold and ends in Whalley. The route is around 12 miles and takes in a number of pubs along the way.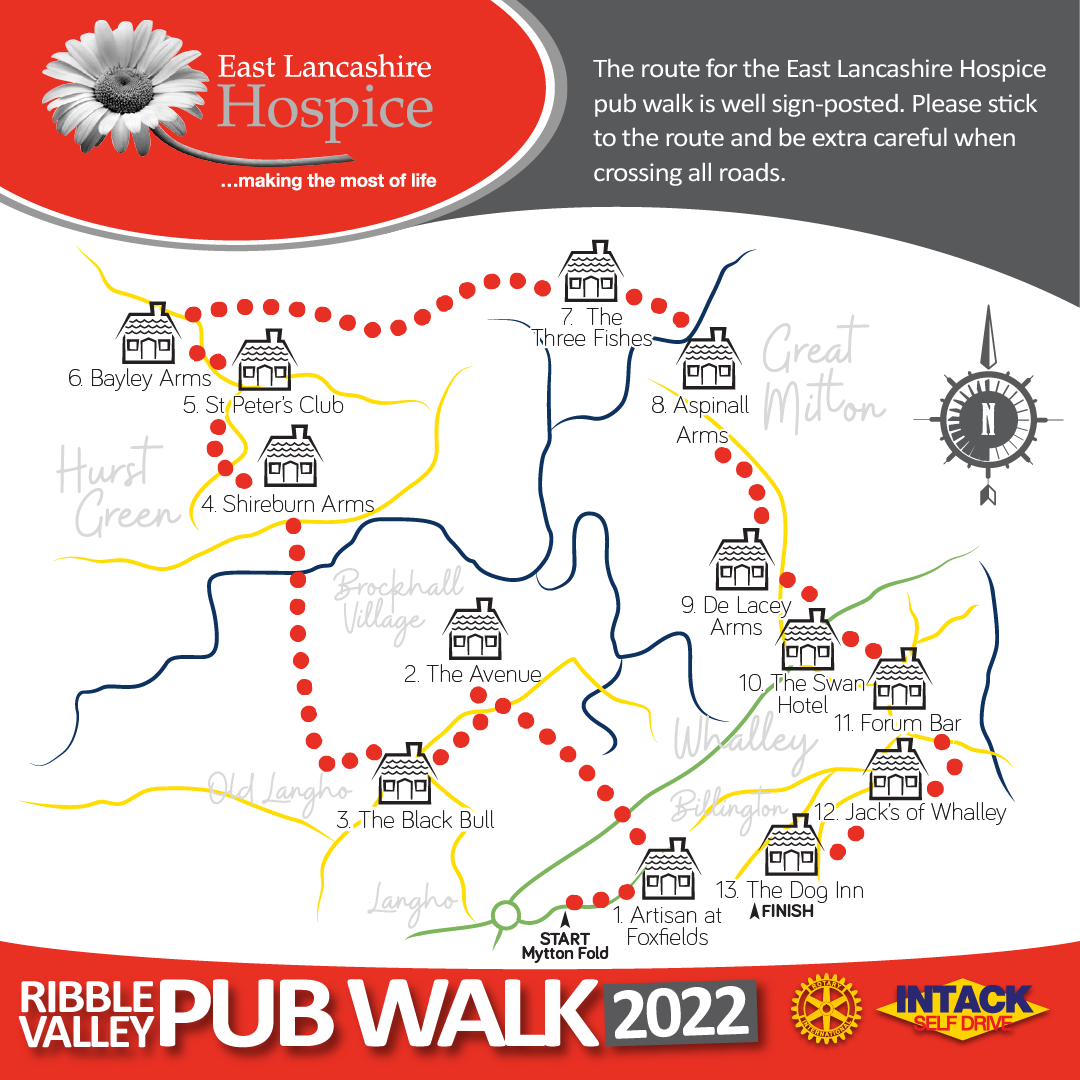 All walkers will set off at 11am armed with maps and those taking part can choose how they complete the route, whether they wish to stop for a drink in every pub or just walk the course.
Leanne Green, Head of Fundraising and Marketing for East Lancashire Hospice explained, "Everyone does it in their own way, whether they want to stop for a cool drink in every pub or get halfway along the route and decide they want to enjoy the sunshine in a beer garden. It's a fantastic day, which we look forward to every year. Seeing hundreds of supporters out walking in aid of the hospice really makes organising events like this so rewarding."
Barry Wood, at The Ribblesdale Rotary Club commented, "We are excited to be organising this popular event again and looking forward to working with the team at East Lancs Hospice. It's sure to be a fun day out. Because the hospice is in Blackburn a lot of people in the Ribble Valley don't realise it's their hospice until they have to use it. It's a brilliant place and everything they do for patients and families is so positive and this is the Rotary Club's chance to say thank you and offer our support."
Walkers can register online up until Thursday 16th June for just £10 and all those taking part receive an official Ribble Valley Pub Walk t-shirt sponsored by Intack Self Drive, Blackburn who are one of the largest privately owned self-drive rental companies in Lancashire.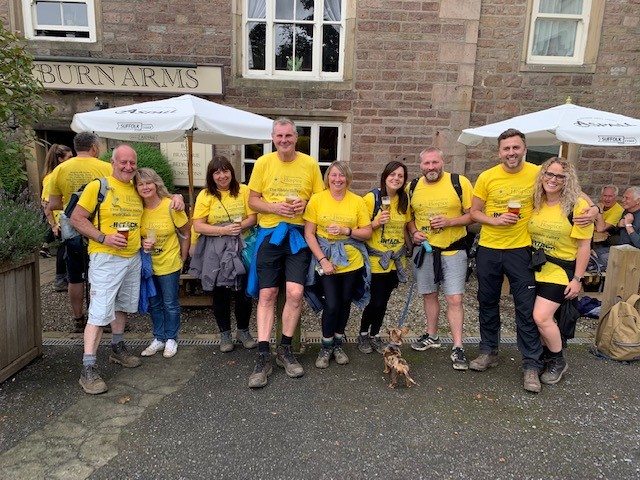 Ken Kay of Intack Self Drive told us: "After the success of last year's Ribble Valley Pub Walk, myself and the team here at Intack Self Drive were keen to make sure East Lancs Hospice had our name top of the list for consideration for the 2022 Walk.
It was great to see so many different people getting involved on the walk and we are very proud to be the main sponsor for this annual calendar event."
The Ribble Valley Pub Walk is a great day out for people of all ages and this year's event promises to be the best yet. The hospice would like to thank all those taking part; Intack Self Drive, and the volunteers from the Rotary Club of Ribblesdale for all their hard work and support.
To register for the event, visit https://­eastla­nc­shos­pice.­org.­uk/­ribble-valley-pub-walk or call 01254 965874.