Rizwan's Walk with Courage
Rizwan Akhtar became a regular supporter of East Lancashire Hospice following conversations with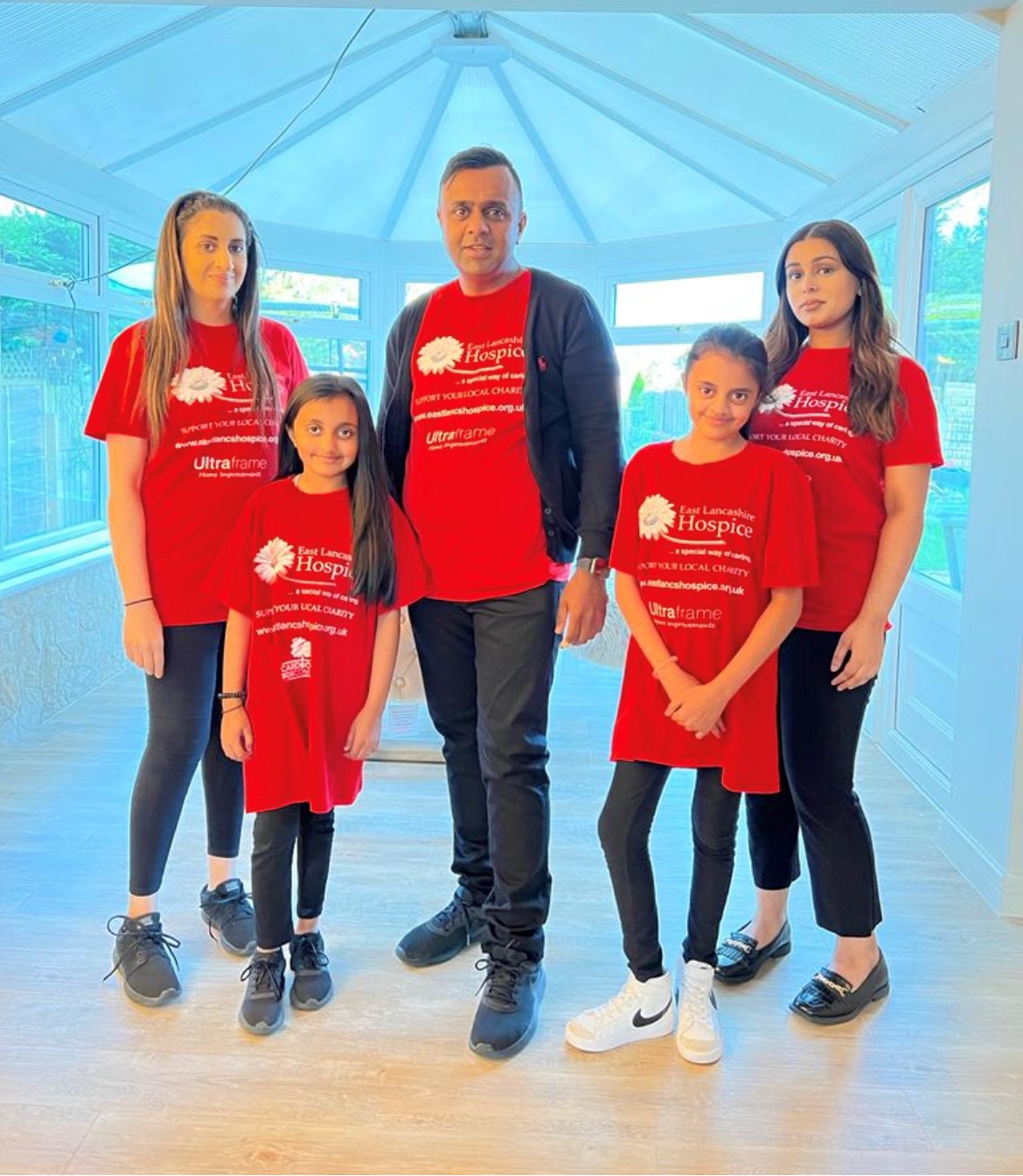 his neighbour and uncle. The first conversation was with his uncle Zak, who is 52 years of age, who has continued to study for his PhD despite his illness. "My uncle was diagnosed with Acute Myeloid Leukaemia in March 2009 and has not let that stop him in achieving his life goals." The second conversation was with his neighbour, who spoke to him of his wife who had used the services for personal reasons. The conversation shed a light into the meaningful services that were offered by the hospice for those in need.
As a result, Rizwan Akhtar decided to offer his support to the East Lancashire Hospice by proposing his good will intentions in arranging a charity event named "Walk with Courage". The purpose of this event is to raise money which he will donate to the East Lancashire Hospice to support us in our efforts. Rizwan Akhtar intends to initiate this walk on a yearly basis, with a goal to raising £2500 for his first walk.
The walk will begin from our Clitheroe shop on 7 Moor Lane, Clitheroe, to the East Lancashire Hospice in Blackburn. This is a walking distance of approximately 12 miles (almost 20 kilometres). His walk will begin on the 7th May at 9.30am. Rizwan is hoping to raise the money along his journey from the local communities and is hoping to receive as much support as possible on the route from Clitheroe to Blackburn.
Along the journey, Rizwan's wife Fozia will join him for the final 6km walk, followed by his 2 nieces, Tasmiya and Urushiha, for the remaining 4km. Rizwan will also receive support from his little helpers to cheer along the way, his two daughters Arissa (8 years old) and Hooriya (12 years old) who will promote his walk by wearing the T-shirts and holding the buckets. In addition to this, they will accompany him for the final 2 kilometres from Darwen Street Bridge to the hospice on Park Lee Road in Blackburn
Rizwan can be spotted walking along Whalley New Road through Bastwell on the morning arriving at the East Lancashire Hospice in Blackburn sometime after 1pm.
Rizwan has also set up a JustGiving page. You can donate directly to support on Rizwan's Walk With Courage page https://­www.­justgiving.­com/­fundraising/­rizwan-akhtar
More importantly you can support Rizwan and his family by cheering him on as he Walks With Courage on Saturday morning.