Running for East Lancashire Hospice
We are thrilled to announce that Laura Cameron has been chosen as the person to take our Silver Bond Marathon place and raise money for patient care. This is her reason why...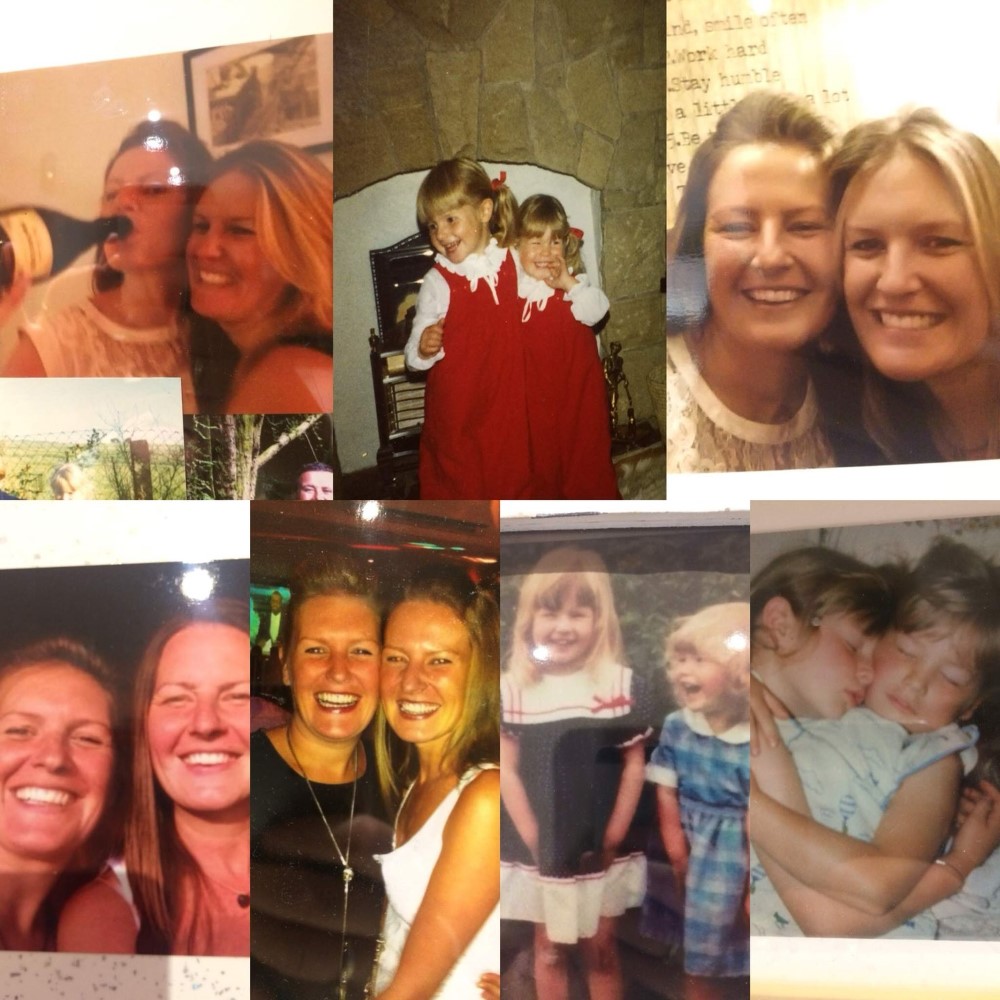 "My beautiful sister Louise was looked after at East Lancashire Hospice, during the last months of her life, and because we know what a huge difference it made to us all, it's a charity close to the hearts.
I was extremely close to Louise - she was just 39, 16 months older than me and we did everything together.
Very sadly, Louise lost her battle with cancer, and ever since we have raised funds in different ways to support the hospice. Our favourite tipple was Prosecco, so when I took part in the Great North Run, I wore a huge Prosecco bottle outfit.
I loved it but wanted to do something more challenging, so when I spotted the hospice was looking for someone to represent them in the London Marathon I instantly entered. Just in case I got the place, PTHealt­hCo­aching tailored a training plan for me and I am loving every minute.­ I've always enjoyed running socially and to burn off a few beers, but never attempted a marathon before as I don't feel I've had the time to dedicate to training with kids clubs, working etc, but now the children are a bit older they are so excited and even want to join in the training!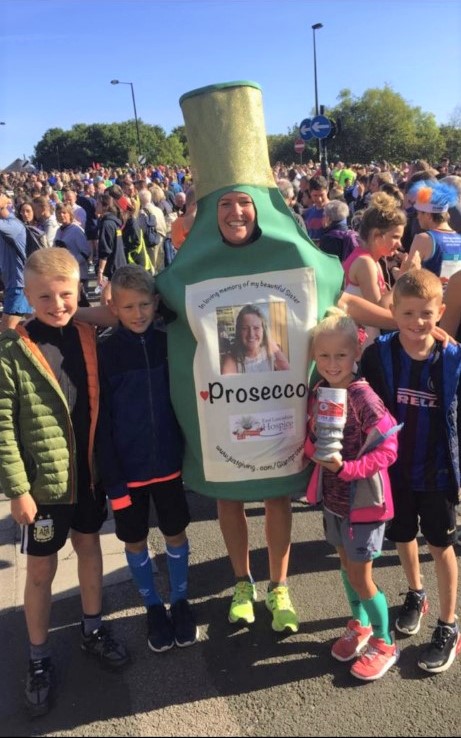 The hospice are amazing and not only cared for Louise and our family during her time there but they offer aftercare too, it's such a friendly place and everyone is so caring, happy and supportive.
I want to raise as much as I can for the hospice, and would be grateful for any donations, no matter what amount, by sponsoring me on my Justgiving page - www.­justgiving.­com/­fundraising/­laura­came­ron­ma­rathon
Here is the picture of me at the start of the Great North Run with my 2 children and my 2 nephews (Louise's boys) aka the 'boys in shorts'"
Well done Laura, everyone at East Lancashire Hospice will be cheering you on.