Scoring goals for East Lancashire Hospice
Football rivals and friends Darren Denning and Bernard Cullen organised a charity football match between their old teams Woodlands and Witton Inn on Saturday 31 July 2021.
Both team members of the Woodlands and Witton Inn use to play against each other in the Blackburn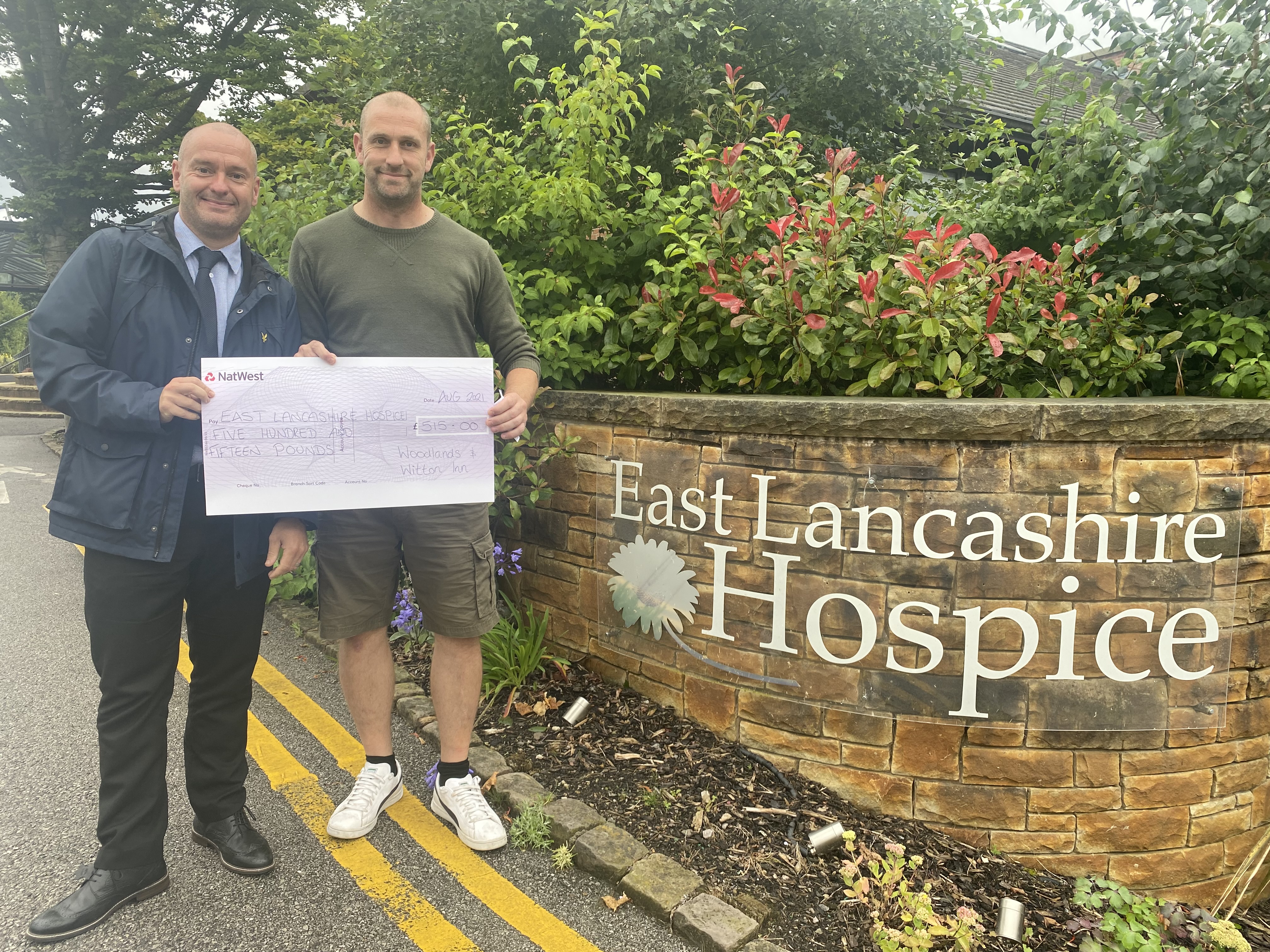 Sunday league over 10 years ago. They were always seen as rivals on the pitch, but the game always ended with both meeting in the Woodlands, Blackburn for a friendly drink.
Darren and Bernard both finished playing, along with most of their team, in 2010 but recently Bernard contacted Darren to see if he wanted to be part of a charity football match in aid of East Lancashire Hospice. After a successful game, the teams both raised £515.00, which will help support patient care.
They both really enjoyed organising it and it felt like the good old days with both teams fully taking part. The decision to do the charity football match in aid of the hospice was down to Andy's partner, Marilyn asking for donations to East Lancashire Hospice.
When asked how the match went, Darren, who use to manage the Witton Inn team, said "The turnout was unbelievable. We both had sixteen players taking part and such a great crowd."
He continued, "We all went back to the Wellington Arms in Blackburn after the game for a well needed catch up, but also to celebrate Andy. A great team member to Bernard and the Woodlands team."
Bernard, who use to manage and play for the Woodlands team said, "I wanted to organise this match, as most of us have stayed in contact but it was a great opportunity for us all to reunite. When I told Andy's partner, Marilyn, what we were doing in memory of Andy, she asked for all donations to be made to East Lancashire Hospice. A local charity doing great work for our community. We really enjoyed organising it and I think both teams will agree, they loved being part of it. So we have decided this will now become an annual charity football match to honour our friend Andy Taylor."
Leanne Green, Fundraising and Lottery Lead commented, "It was great to meet up with Darren and Bernard and to hear all the stories they had about both teams and to hear they are all still great friends. By organising their charity match and raising such an amazing amount, they have not only done this in memory of their friend, Andy, they have also supported their local hospice at a time when we need it the most. We can't wait to be part of the charity football match next year."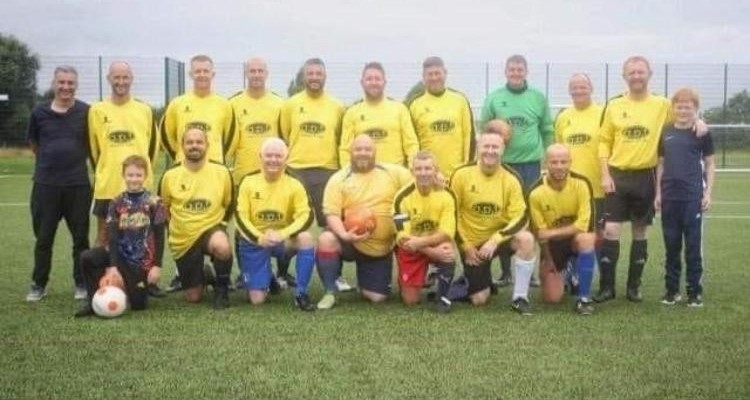 Woodlands team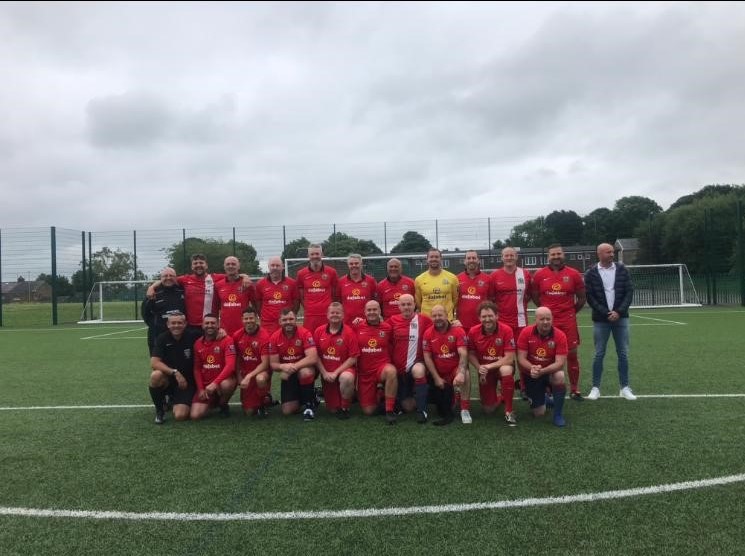 Witton Inn team