Teenager pounds the pavement for charity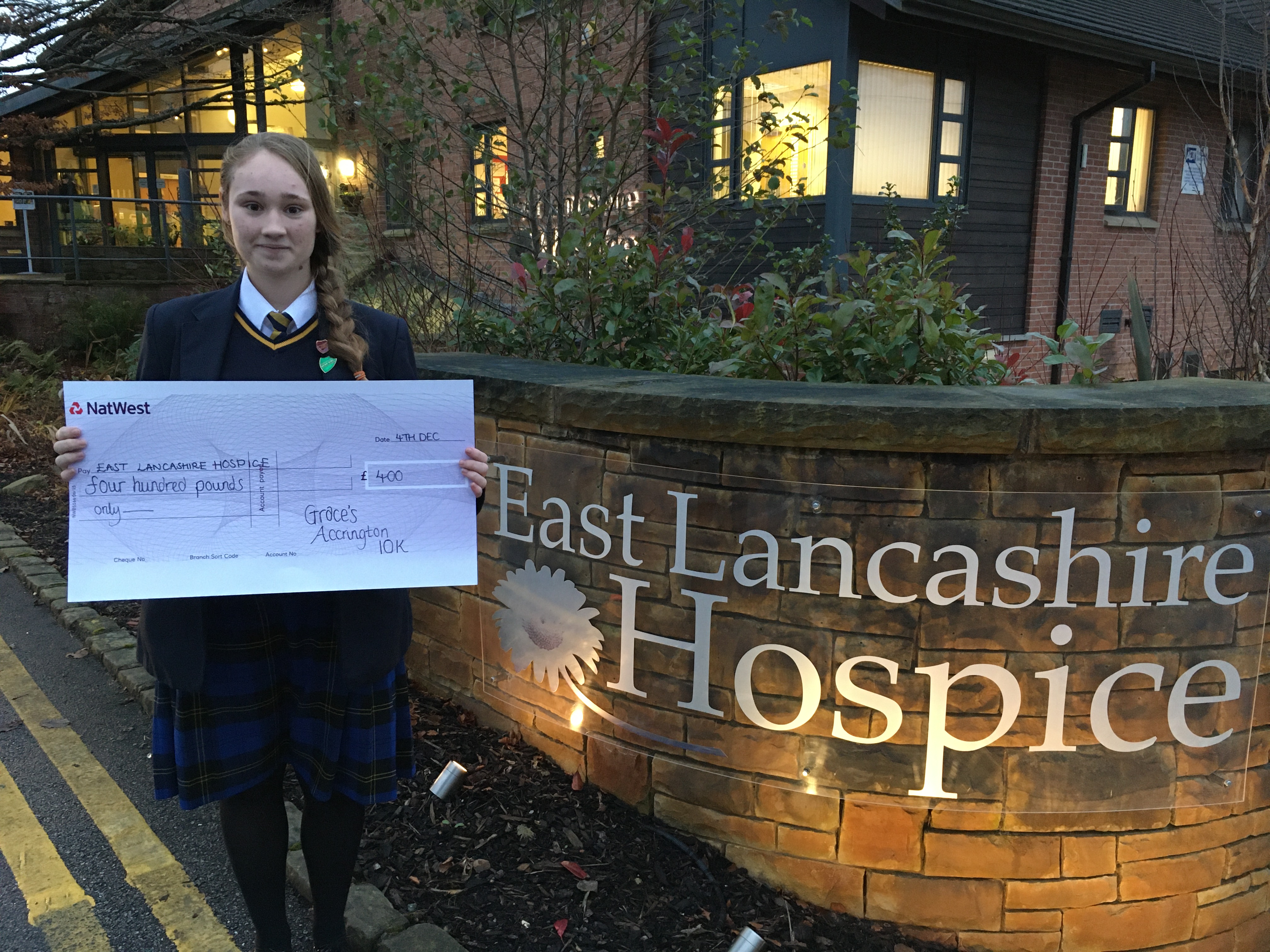 A determined army cadet laced up her running shoes to raise money for East Lancashire Hospice.
Grace Audain, 15, completed the Accrington 10K in aid of the hospice just hours after returning from a trip to Germany.
She was inspired to start fundraising for the hospice after hearing a speech from community fundraiser, Cat Leech, at a charity event at the Masonic Hall in Accrington.
The motivated teen returned from a trip to Germany just two hours before the start time of the race after a tiring 22 hour overnight journey in a minibus. Despite the sleep deprivation, she soldiered on and successfully completed the 10K run.
Grace said: "I was so tired from all the travelling that I cried before the start of the race but I was determined to do it. An elderly gentleman that I'd never met before ran alongside me throughout the race and told me not to give up which helped to give me a push!"
An incredible £400 was raised for the hospice through the teenager's determination.
Cat Leech, Community Fundraiser at East Lancashire Hospice said: "I had the honour to have met the inspiring young lady, Grace. To have accomplished a 10K is challenging for most, but at 15 years old - WOW! What a wonder woman. Thank you so much Grace. The amazing money you have raised will help so many families who use the hospice services. You should be extremely proud of yourself."
If you'd like to support East Lancashire Hospice and help to raise vital funds for patient care, then please visit the hospice's events page to sign up for future challenges: https://­eastla­nc­shos­pice.­org.­uk/­events