Those boots were made for walking!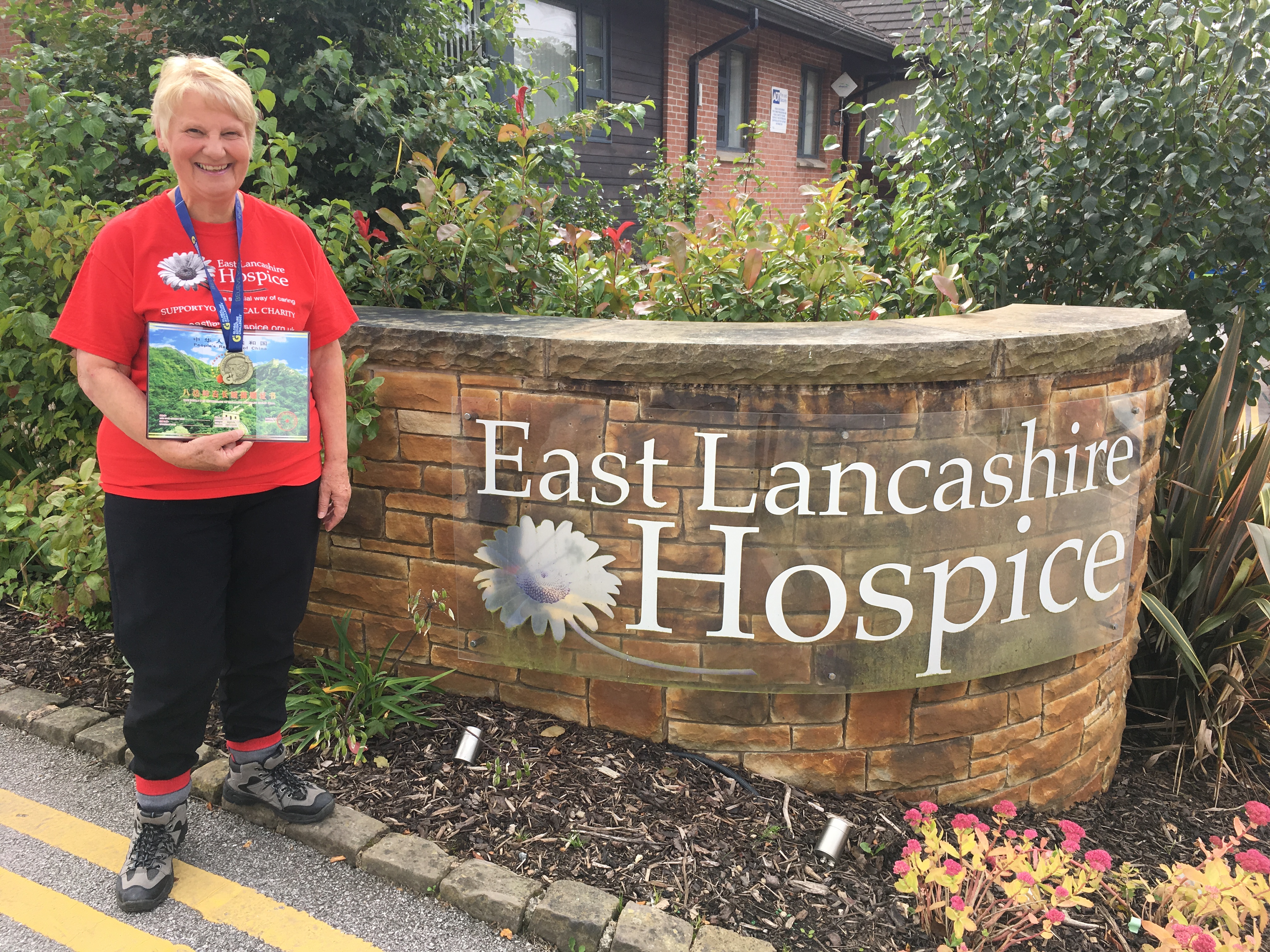 Seventy-three-year-old Pat Foster took on the adventure of a lifetime earlier this month – she walked the Great Wall of China to raise money for East Lancashire Hospice.
Pat from Lower Darwen, has been a volunteer at the hospice for the past seven years and helps out twice a week in the fundraising department. Her daughter Nicole and son-in-law Chris encouraged her to register for the China trek after she'd heard about it whilst she was on shift at the hospice.
She's no stranger to exercise and attends weekly aqua aerobics classes, a Couch to 5K group and Be Strong classes, but the China trek was her biggest challenge yet.
The walk was organized by Global Adventure Travels and the ages of the trekkers ranged from twenty one upwards. Pat praised the guides and her fellow trekkers for all their help and support. She said: "Everybody really looked after me and made sure I was OK throughout the walk." She completed the 38km trek in 5 days and tackled steep climbs, hundreds of steps and demanding descents.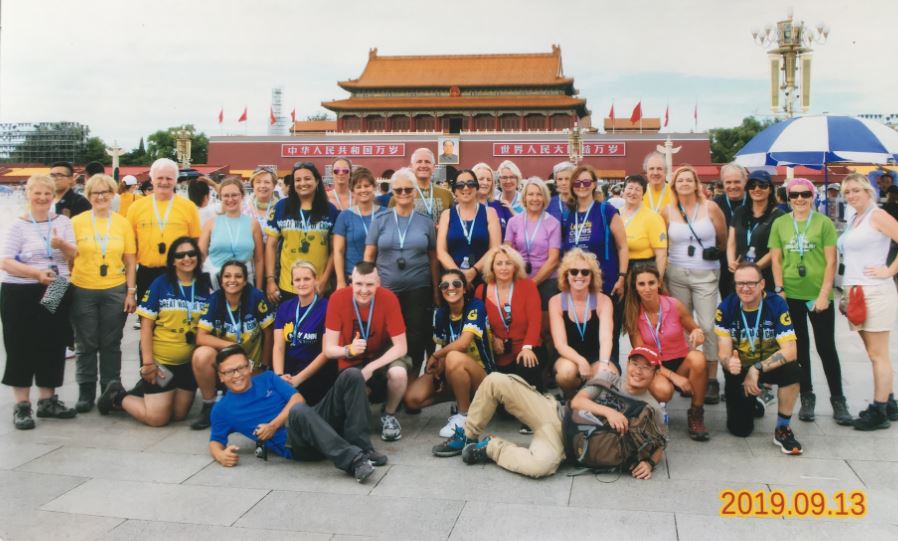 Zoe Mander, one of the walkers from the group, was blown away by Pat's determination to complete the walk. "Every time I felt weak and thought this is too much, I'd see Pat still going. Seeing her push through gave me the energy and motivation to carry on. Pat is a true inspiration, not just to me, but to all of us that went to China."
Pat said: "The walk was challenging but exhilarating. I met some very nice people and am glad to have done it. We are all keeping in touch too - there were people there from America, Wales, Scotland, Ireland and all over England."
The other walkers said that she was an inspiration and Pat even received a special recognition for being the oldest one in the group at seventy-three years old.
Hospice fundraiser, Cat Leech, said: "Pat is the real wonder woman and a true inspiration! On behalf of everyone who knows Pat in the hospice, we are in awe of the HUGE challenge you have took on. What an experience to have accomplished. It goes to show how wonderful Pat is as she has made so many friends along the way of the Great Wall of China Trek. Thank you so much Pat for your amazing dedication and support."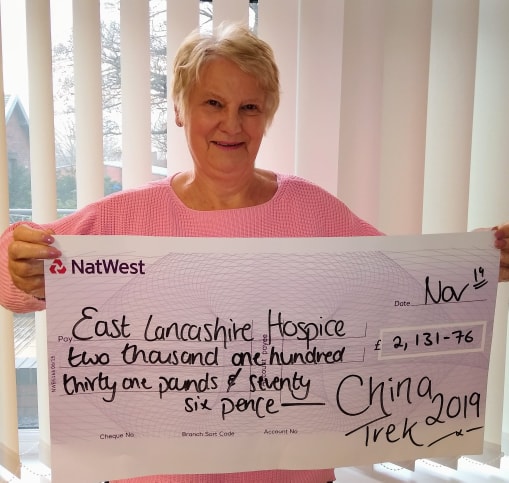 In total, Pat has raised an incredible £2,131.76. To donate, visit https://­www.­justgiving.­com/­fundraising/­pat-foster
If you're interested in taking on a challenge like Pat, then please call the fundraising team on 01254 287011 or email Catherine.Leech@eastlancshospice.org.uk.