Where there's a will, there's a way!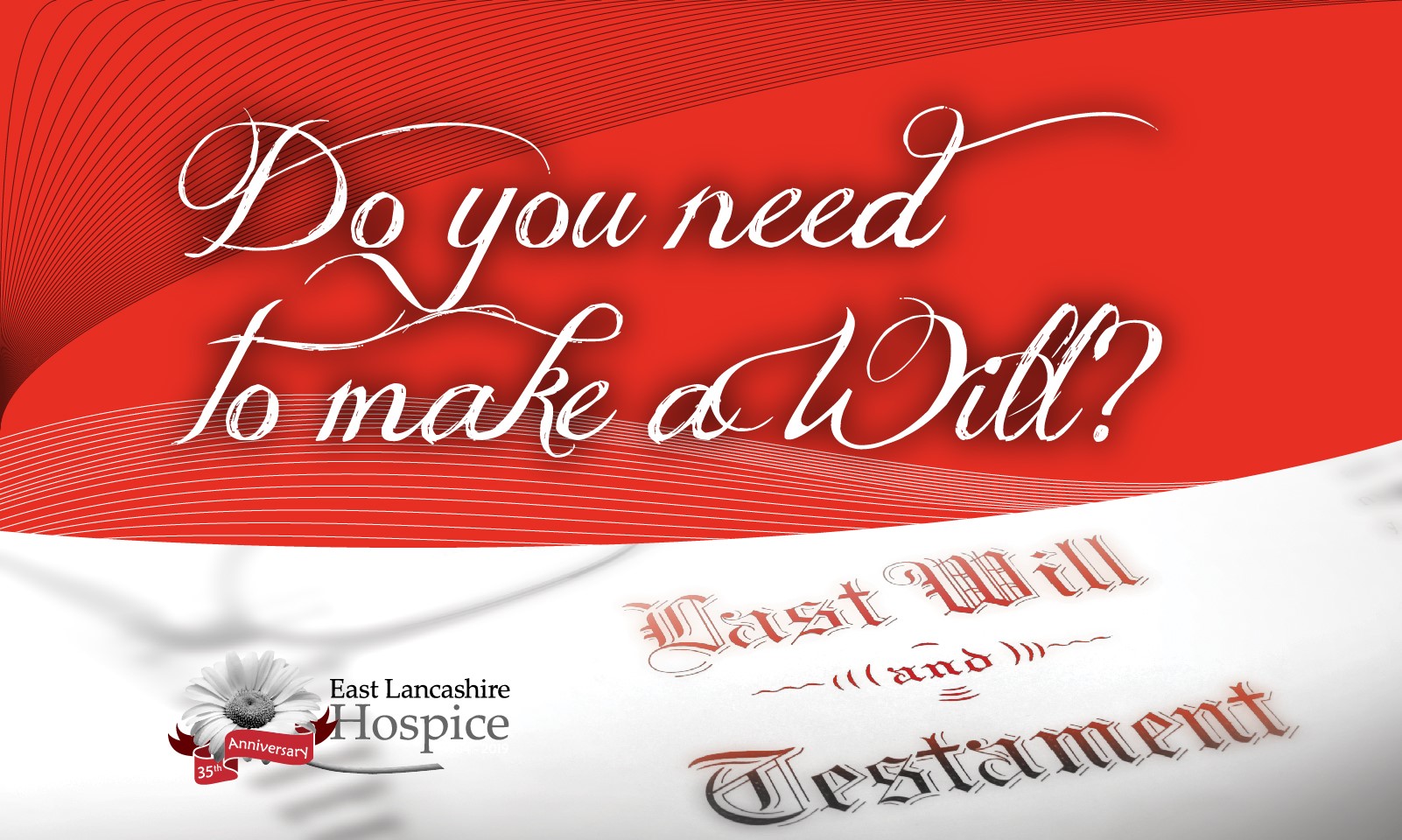 Where there's a will, there's a way to make money for East Lancashire Hospice! Five firms of solicitors have kindly agreed to waive their will-writing fee in exchange for donations to East Lancashire hospice, in support of the charities annual Will Week.
People without a will, or who need to make changes to their current one, can have the legal work carried out by making an appointment at any of the participating firms between 29 October and 2 November. Participating solicitors include:
Roebucks Solicitors
12 & 13 Richmond Terrace, Blackburn, BB1 7BG. Tel 01254 274000
Watson Ramsbottom
33-39 Railway Road, Darwen, BB3 2RL. Tel 01254 701111
25-29 Victoria Street, Blackburn, BB1 6DN. Tel 01254 672222
18a-20 Queen Street, Great Harwood, BB6 7QQ. Tel 01254 884422
25 Blackburn Road, Accrington, BB5 1HF. Tel 01254 301044
Forbes Solicitors
Rutherford House, 4 Wellington Street (St Johns), Blackburn, BB1 8DD. Tel 01254 222399
Gothic House, St James Street, Accrington, BB5 1LY. Tel 01254 872111
Houldsworth Solicitors
Pullman House, 2-4 Duck Street, Clitheroe, BB7 1LP. Tel 01200 422152
Farleys Solicitors LLP
Hurstwood Court, Duttons Way, Shadsworth Business Park, Blackburn, BB1 2QR. Tel 01254 367856
Amanda Hall, Director of Houldsworth Solicitors, said "Writing a will is something people put to the back of their mind – but people don't realise how much stress it can cause to their loved ones if you don't have one. People don't want to think about what may happen – but you never know what is around the corner."
East Lancashire Hospice suggest a donation of £75 plus VAT for individuals and £150 plus VAT for a joint will, which can be passed to your solicitor in an envelope at your appointment. You only need to ring to make your appointment during this time, your appointment does not need to be within this week.
Sharon Crymble, Income Generation Lead at East Lancashire Hospice, said: "Will Week is a great way of prompting people who don't have a will to take action. Having a will gives you peace of mind from knowing that your estate will go to the people you want it to, while helping to raise money to enable us to provide care for people with life-limiting illnesses."
To book an appointment, contact the participating solicitors or for more information visit www.­eastla­nc­shos­pice.­org.­uk/­will-week-2019