Anita's £2 challenge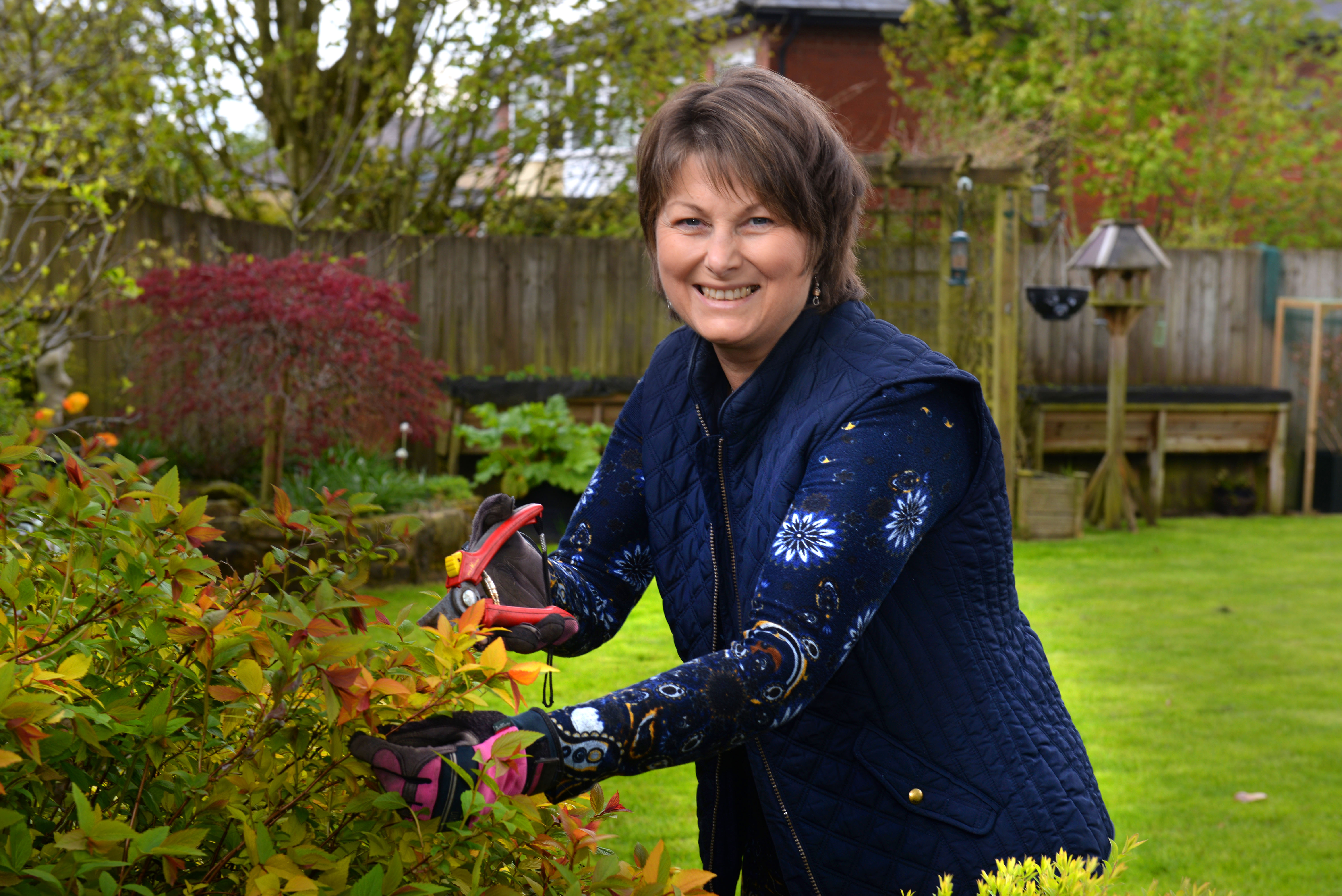 Anita Almond has pledged to raise £5,000 for East Lancashire Hospice where she receives care - through her £2 challenge.
Anita Almond, 54, was diagnosed with ovarian cancer at the age of 47. The former hairdresser and Blackburn College tutor came up with the idea of a £2 challenge – which involves people donating to East Lancashire Hospice online and spreading the word by telling their friends.
She planned to start the challenge at the turn of the new year. However, due to a major health scare, Anita decided to start early.
The grandma-of-three, who lives in Clayton-le-Dale with her husband Steve, said: "The £2 challenge was going to be my challenge for 2019 because I wanted to raise £5,000, but I became really ill six weeks ago and almost needed end-of-life care."
Thanks to the help of an amazing medical team, Anita's health improved enough for her to enjoy more time with her family and friends.
Anita, who is still undergoing chemotherapy, said: "After the scare, I decided to start the challenge early - after all there's no time like the present.
"Two pounds is less than a cup of coffee, less than a birthday card, and often you have two pounds of change in your pocket. I have already received lots of donations for the hospice and some people have chosen to give more."
Anita has already raised over £1000 in just three weeks.
"It's exciting to see the total go up each day. I haven't set myself a deadline, but hopefully I will be able to achieve the £5,000 by the end of the year. Should my health take a sudden turn for the worse, I know my family will complete the challenge for me."
Anita has been attending East Lancashire Hospice for over four years. During that time, she has enjoyed complementary therapy, been advised on pain management, benefited from home visits by a Clinical Nurse Specialist and been helped with her end-of-life care plan.
She said: "I feel like we are all bombarded with charity fundraising, but £2 will hopefully not cause any hardship to anyone – and the money is making a real difference to people here and now. The hospice is offering a tangible service to people who are ill and need their help."
Earlier this year, Anita was asked to help promote the community services offered by East Lancashire Hospice and featured on various leaflets and advertising hoardings. She jokes that this was her first opportunity to be a real life "poster girl".
She said: "I feel like I have been given a second wind. I believe that when your time is up, it's up – but obviously it isn't my time just yet."
To donate visit https://­www.­justgiving.­com/­fundraising/anita-almond