Tough Mudder into the night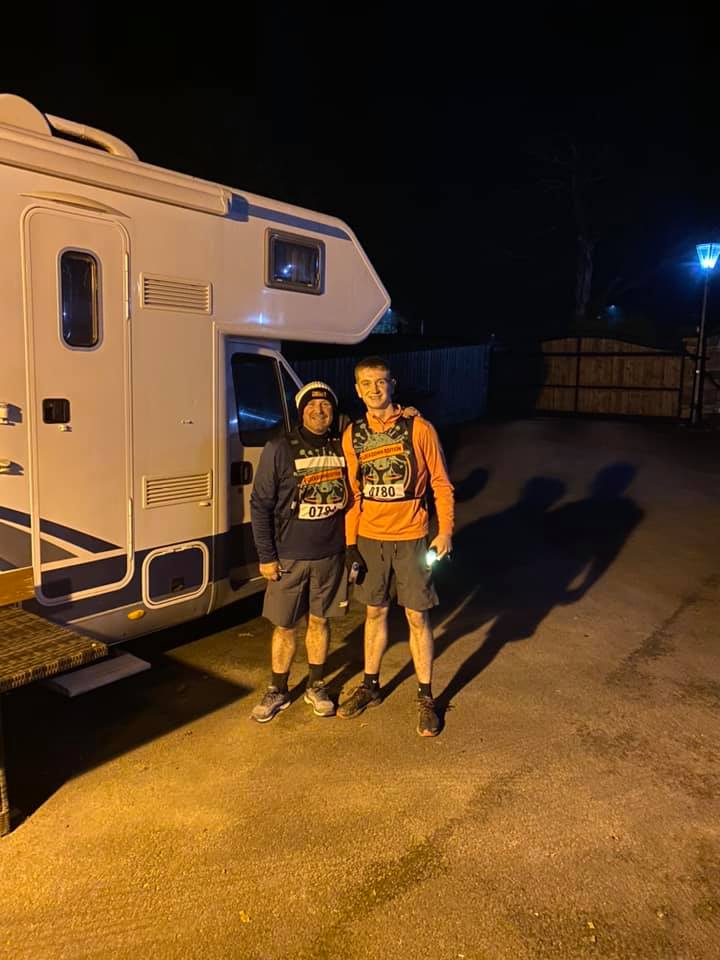 Father and Son took part in their 3rd virtual Tough Mudder of the year to raise money for East Lancashire Hospice at the beginning of November.
Tony Livesey and son, Max from Wilpshire usually take part in the Tough Mudder events every year, but because of COVID these were turned into virtual Mudders and on 8 November the two gentleman walked through the night for a total of 50 miles in aid of East Lancashire Hospice. They had great support from the local community with pips and waves along their route from cars travelling past, this gave them the motivation to carry on their challenge through the cold night.
Vicki Livesey, wife and mother, said "Tony's aunty was cared for by the hospice for end of life care and I recently lost a friend who was cared for by the hospice as well and so it was just meant to be that they raised money. Unfortunately these days you always know someone who needs the hospice so it is definitely a worthy cause."
The family have supported East Lancashire Hospice in many ways, through selling raffle tickets and much more, but set themselves a challenge they wanted to achieve for their local hospice. If you would like to help Tony and Max raise money, please visit our website and donate, adding in the comments Tony and Max's Tough Mudder - https://­eastla­nc­shos­pice.­org.­uk/­donate