A trek like no other
The Woodhouse family, from Oswaldtwistle, are keen to raise money for two charities close to their hearts, and none of them take their fundraising lightly.
Peter Woodhouse and his brother Jim have decided to walk the West Coast Trail on Vancouver Island to raise money for East Lancashire Hospice and Rosemere Cancer Foundation.
Along with Peter's two foster children, Mckenzie Bottomly (18) and Luke Campbell (16), the brothers will be joined by their great nephew, Damien Livesey, who lives on Vancouver Island.
This seven day hike, with 80lb of hiking gear strapped to their backs is impressive enough, until you discover Jim is approaching his 80th birthday.
Jim became a keen walker eight years ago, when he and other family members took on Ingleborough.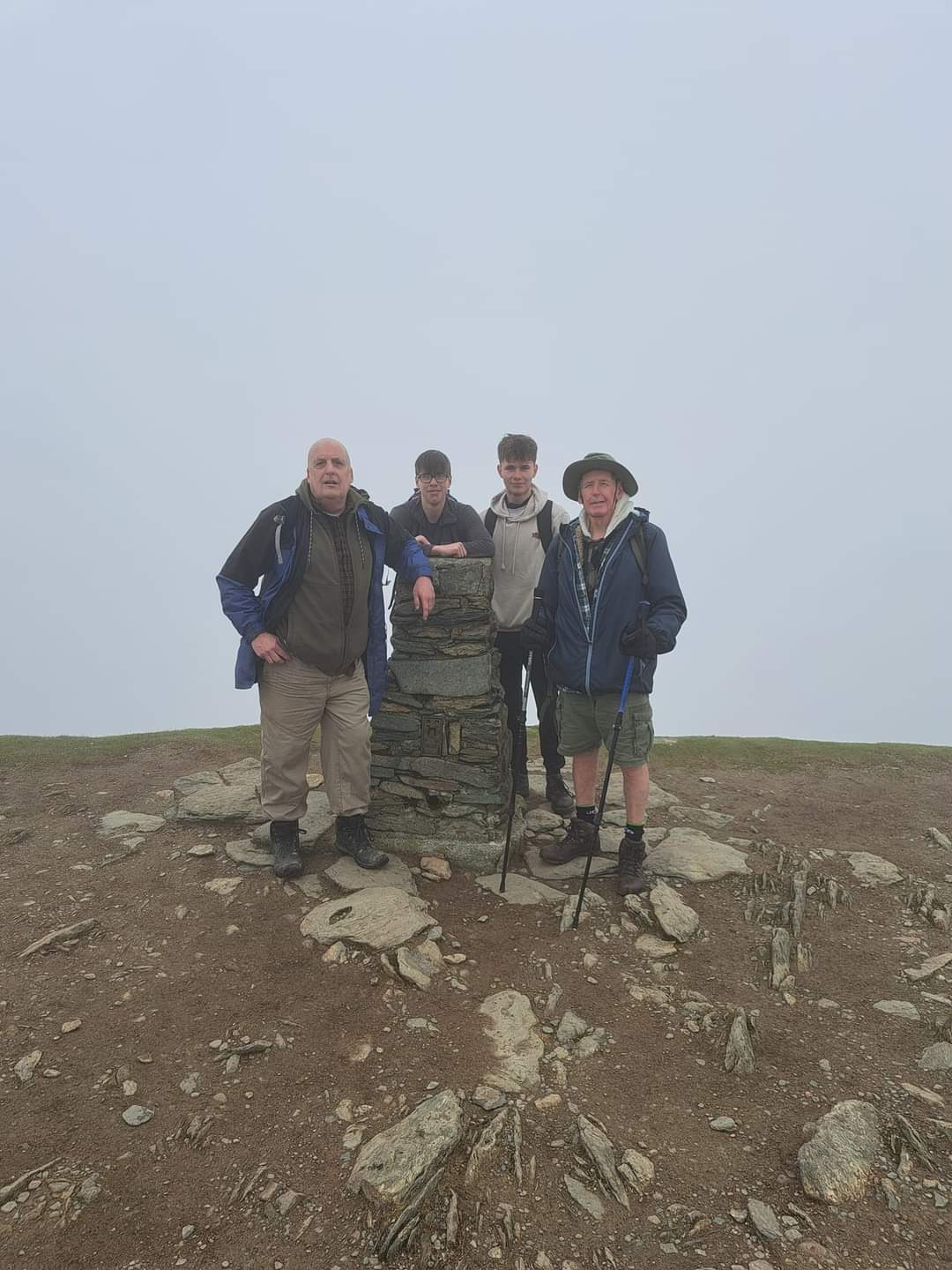 From then he started to walk more often and has already completed the Four Peaks for charity - three just wasn't enough for Jim, as he took on the first peak twice.
This time round, the focus of this challenge is on two charities, which mean a lot to the brothers.
"Jim was diagnosed with throat cancer four years ago," Peter explained. The severity of the cancer meant Jim had to go through a treatment programme and his consultant informed him, he would not have survived if he had not been fit. "It is walking that has kept him healthy and here." Peter added.
Even more shocking, was after Jim's diagnosis in January 2015, his wife June was diagnosed with exactly the same cancer in January 2016. Despite this, and thanks to the care they received, they have recovered well from the disease.
Jim Woodhouse is a familiar face in Oswaldtwistle, as owner of Broadfield Care, along with his wife June and managed by his three daughters. And the main man of not one, but two rambling groups; Risthon and Oswaldtwistle.
It was a conversation with Oswadltwistle based butchers, Whittakers that convinced Jim that East Lancashire Hospice and Rosemere Cancer Trust needed their support, and is one of the reasons for the decision to raise funds. The family are now dealing with another brother, Stan's diagnosis of Bone Cancer, which is another reason they choose to support the hospice and Rosemere through their challenge.
The family are all cheering on Jim and the rest of the team, including their family in Vancouver. "Our brother Frank moved to Canada in 1975, but has since passed. We are all still close, and visit regularly." Peter added.
Jim, a family man, is blessed with 11 grandchildren and 29 Great Grandchildren, although that figure is expected to be 30 by the time he has completed the trail.
40,000 people apply to complete the West Vancouver Trail, but only 6,000 are allowed to complete it each year because of the conditions. The trail was initiated to save shipwrecked sailors, so that they could find their way to civilisation. Shipwrecks and treacherous waters mean the scenery is magnificent, but the hike still includes camping in the middle of Canadian forests.
Whilst Jim was hoping he would be walking the trail for his 80th Birthday in August, he is instead completing it in June, just a few months prior.
The seven day hike will be completed at the end of the rainy season and is 75 kilometres in total. With more than a hundred ladders, another hundred bridges, and miles of boardwalk threading through the forested sections of trail making up roughly half the hike, the remainder of the hike is beach, and is no easy stroll.
Jim, Peter and the team are hoping to raise as much as they can. "This is no easy walk, and we are hoping to raise a significant amount for these two important charities." Peter finished.
Jackie Morris, Community Fundraiser for the hospice commented, "When we received the call from Peter to tell us all about this incredible trek, we could not believe it! We are so grateful to the family for choosing the hospice to benefit from their fundraising efforts, and this is one challenging fundraiser we know the community will be behind."
She continued, "In my job, I get to hear all about the amazing things our community do for their hospice and it means so much to us all that we have families like the Woodhouse family wanting to take on these challenges to support us. We wish them the best of luck and we cannot wait to hear all about how they got on."
Yvonne Stott, Community and Events Fundraiser for Rosemere Cancer Foundation finished by saying, "We wish Peter, Jim and the rest of the team taking on this epic trip the very best of luck. We are also extremely grateful they have chosen to support Rosemere Cancer Foundation, which works to bring a level of treatment and care that is enabling more and more people diagnosed with cancer, like Jim and June, to go on and have futures in which they can embrace a life of wonderful new adventures."
To donate, please visit - Crowdfunding to For East Lancashire Hospice & Rosemere cancer foundation on JustGiving