Boys create memories that will last forever
Two little boys will always be able to hold their mum close – after creating patchwork cushions made from their late mum's clothing.
Tom, 10, and Jack Mayoh, 9, lost their mum Louise in July 2018 after a 3-year battle with breast cancer. The Darwen brothers have just completed a patchwork cushion using their mum's clothing.
Louise died at the hospice aged just 39 – but the family have continued to be supported by the hospice. Creative hospice staff have also helped the boys to created hand casts of their mum and memory boxes and they are currently working on a 3D picture frame of special keepsakes.
Louise Duxbury, has led the new pilot service called Creative Connections, said: "The boys have been coming most Wednesday afternoons after school. They have cut out all the pieces from their mum's clothing, specially chosen by their dad, and hand sewn them together. Their grandma Mary Slack, Louise's mum, has been working with the boys.
"The sessions have given the boys the opportunity to share happy memories about their mum and hear about stories of when their mum was younger.
"The boys have already said their new pillows will take pride of place on their beds."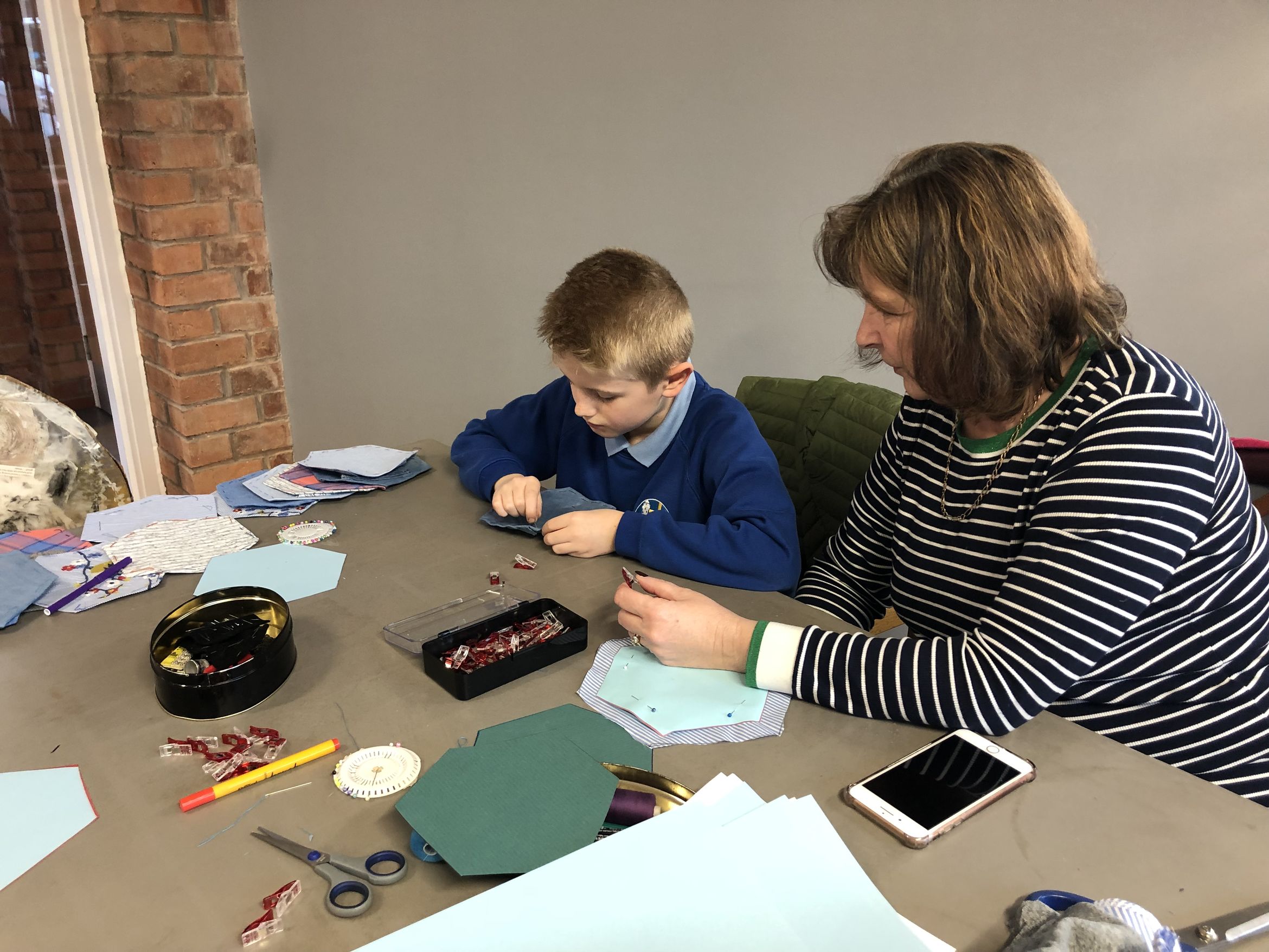 Mary, a tailoress, said: "We have all found it very therapeutic. It was very beneficial for the boys and they have made something that they can keep forever. Everybody involved has been so supportive."
Tom and Jack have raised over £23,300 for East Lancashire hospice since their mum died. In October last year they set themselves the fundraising target of £1000 by pledging to wear their shorts all winter. After appearing on national tv, radio stations and regular appearances in the press, they increased their target.