Hospice helped Martha cope with cancer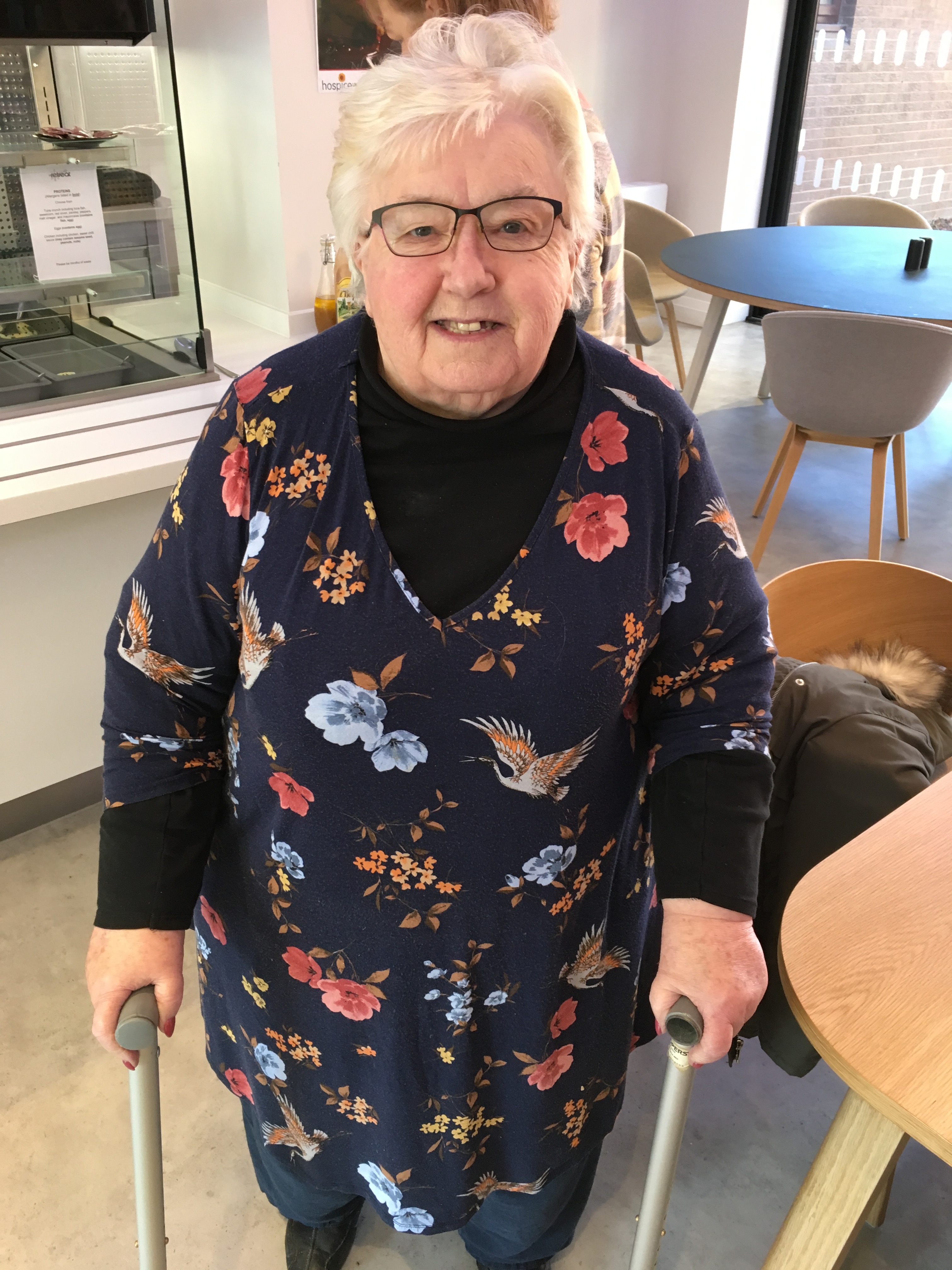 Former counsellor Martha Dawson has been visiting East Lancashire Hospice as a day patient for three years.
Martha, aged 81, from Darwen was referred to the hospice when she was diagnosed with breast cancer for the second time in November 2016. She had to undergo a gruelling round of radiotherapy after surgery to remove the malignant tumour.
Martha said: "My breast cancer nurse told me about East Lancashire Hospice and suggested to try the complementary therapy and also the creative and support therapies (CaST).
"I decided to give it a go although I wondered what I'd let myself in for. I was anxious when I first walked through the door to meet the other day patients at CaST, but everybody was so lovely and welcoming.
"CaST gives me something to talk about, as I would just be sat in on my own otherwise. It's great to meet new people and take part in different activities – it keeps my brain going. It's good to talk to other people that are in a similar situation too."
At the hospice, the creative and support therapies help patients to manage changes in their health and plan for the future through creative therapeutic group activities, such as arts and crafts, music classes and more.
It didn't take long for Martha to enjoy her visits to the hospice, as she said: "I come to the hospice every Wednesday and have done since I was referred – I actually look forward to it!"
She loves to share her skills with others too and commented: "I've made friends here at the hospice and love to knit so I've taught others how to do it too when I've been in."
Martha also suffers from debilitating arthritis and is registered as disabled. She received a course of complementary therapy treatments at the hospice which included reiki and reflexology. The aim of the treatments is to relieve emotional stress and tension, help patients to overcome difficult situations and to improve overall wellbeing.
Martha said: "Everyone is lovely at the hospice, they're friendly and they're good company. I'd recommend it to anyone who is in a similar situation to me."
Find out more about our hospice and how we can offer support if you or a loved one is living with a life-limiting illness.