Local lads scale new fundraising heights for Hospice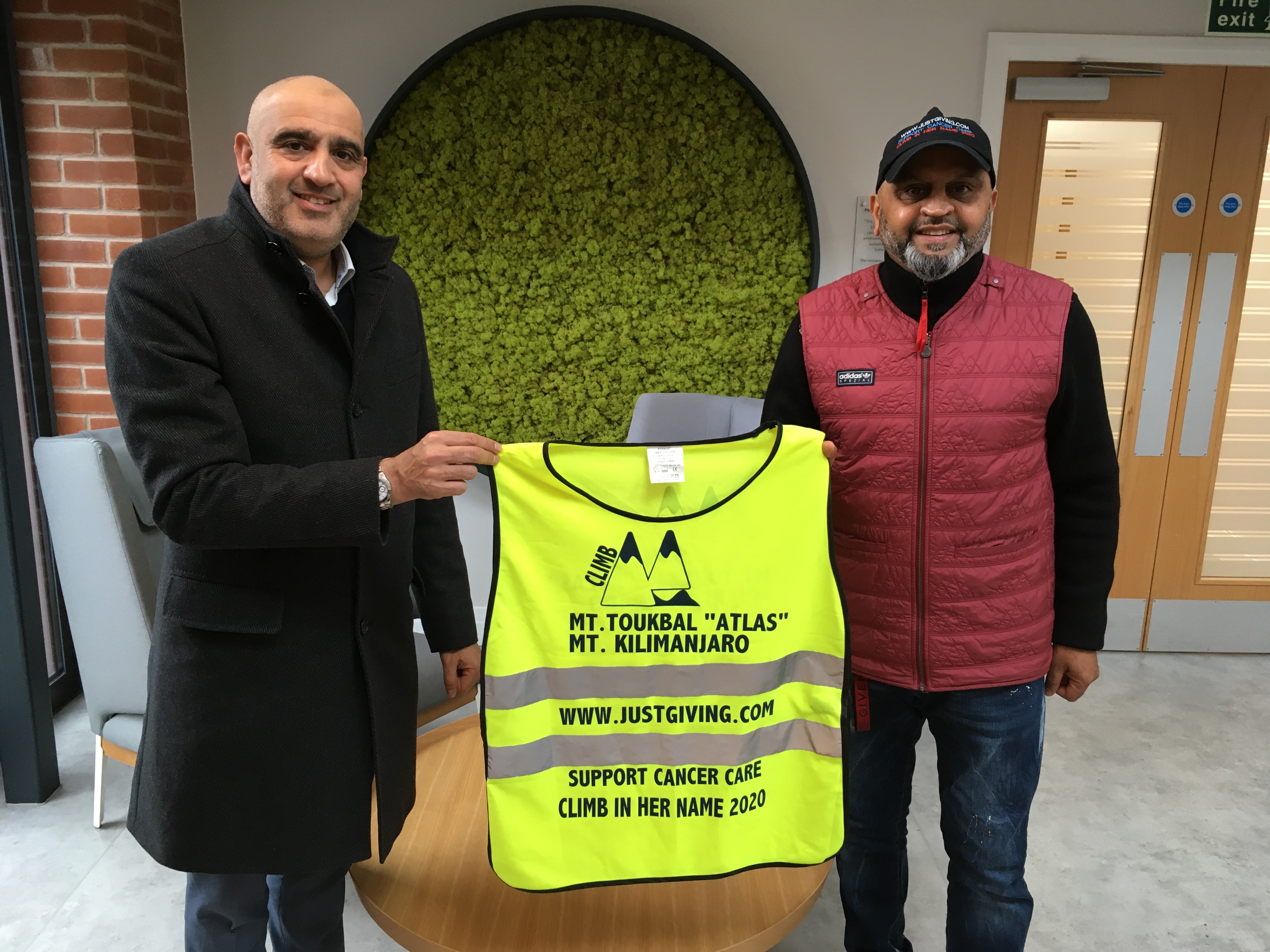 Two friends are set to take on a giant challenge by climbing Mount Kilimanjaro for charity.
Mohsin Alli, 50, and Mehfuz Master, 50, both from Blackburn, are set to take on the challenge in February 2020 in support of East Lancashire Hospice and NHS Christie's Foundation Trust.
The fundraising friends decided to take up the challenge after Mohsin sadly lost his wife, Farida, who was 48, to cancer in June 2019.
The much loved mum-of-three was cared for by Christie's for seven weeks after she was diagnosed with stomach cancer. Once she reached end of life care she was referred to East Lancashire Hospice where she was looked after by Sophie, one of the community nurses.
The hospice at home team allowed Farida to be cared for in the comfort of her own home.
Mohsin said: "The community team from East Lancashire Hospice took all my worries away. I was terrified of leaving Christie's but I wanted my wife to spend her last days at home.
"I had a million questions but the hospice specialist nurse, Sophie, answered all my questions in minutes and helped to put my mind at ease. I didn't have to worry about my wife's injections or about her care because I knew it was all in hand.
"The help from the community nurses allowed me to do things whilst they sat with my wife, such as sleeping or shopping."
Friend Mehfuz, commented: "The hospice team helped Mohsin's wife to maintain her dignity. The love and care they gave to her made a huge impact."
The first challenge they undertook was in October as they successfully climbed Mount Toubkal, the highest mountain in North Africa at 4,167m.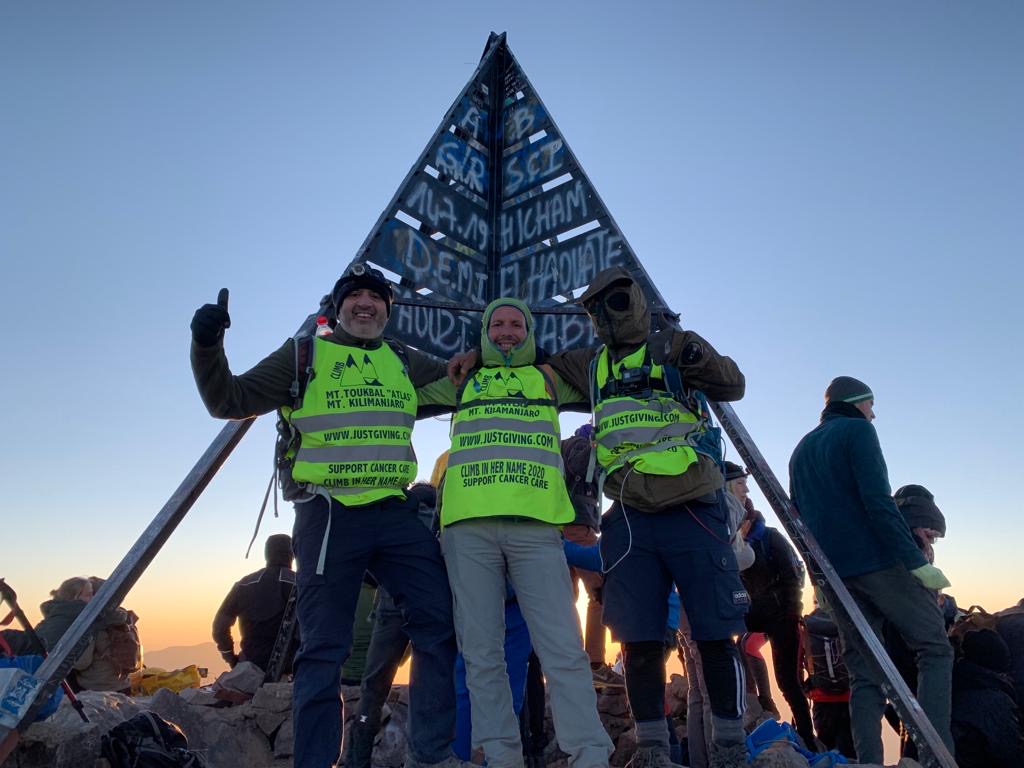 To prepare for the mountainous task, Mohsin and Mehfuz have completed a number of climbs closer to home including Helvellyn and Blencartha in the Lake District.
The committed pals also trek up one of the steepest streets in Blackburn, Shear Brow, six times a day, six days a week as part of their training.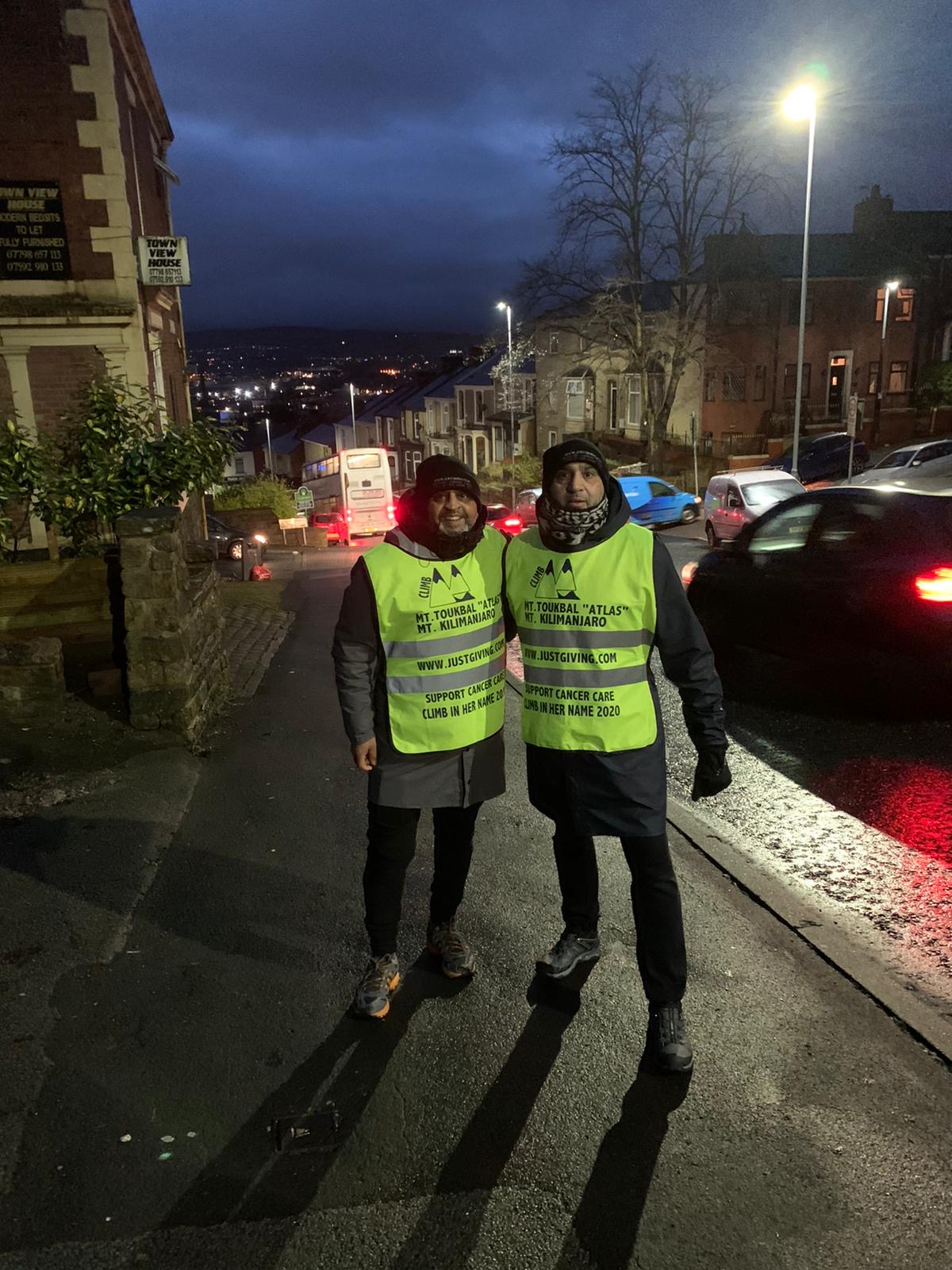 Mohsin said: "We want to raise awareness about the work of the hospice in the Muslim community. We didn't know about all the services available until we needed them.
Over £7,000 has already been raised of their £50,000 target. If you'd like to help them reach their fundraising target, please visit their JustGiving page: https://­www.­justgiving.­com/­crowdfunding/­climbin­her­na­me2020