Sisters walk hand in hand in memory of their mum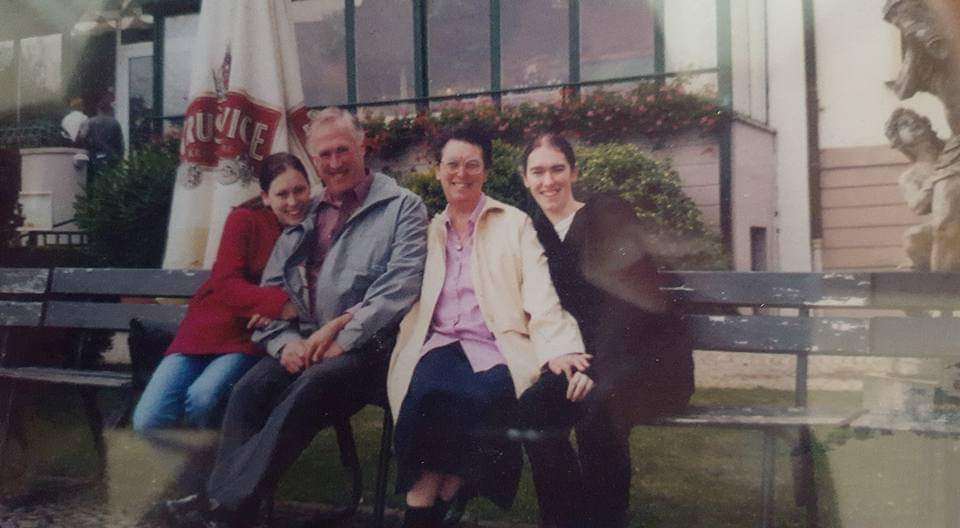 Catherine and Anne-Mare Clegg are set to walk 4 miles as part of the East Lancashire Hospice Virtual Starlight Memories Walk in memory of their beloved mother, Barbara.
This year the hospice brought back their Starlight Memories Walk, giving the community the opportunity to come together to walk in memory of their loves ones and to raise much needed funds for their local hospice. Unfortunately due to COVID19, the decision was made to make the walk virtual, giving supporters to opportunity to take part wherever and whenever they want throughout July and that is exactly what two sisters are doing for their mum.
In June 2006 Catherine and Anne-Marie lost their Mum to cancer, but cannot put into words the support and positivity they received from East Lancashire Hospice during the time their mum, Barbara was under hospice care. In December 2005, Barbara received the all clear from doctors. The news they were waiting for during the festive period, but in March 2006, she began with symptoms that started to make her feel unwell again. She attended complimentary therapy, a service provided to patients before the pandemic and it was at one of her appointments she began to tell the hospice of her symptoms. The hospice made the decision to keep her in and for further investigation to be carried out.
Not long after, the family received the news they didn't want to hear, Barbara's cancer had returned and this time a lot more aggressive. Doctors told the family there was nothing they could do for her and so she began to receive care from East Lancashire Hospice.
Barbara spent a few weeks on the Inpatient Unit for pain control and respite, where she felt comfortable and really enjoyed spending time with family in the hospice garden.
Anne-Marie and Catherine visited often and was amazed by the care their mother was receiving. Anne-Marie said, "The staff went above and beyond for Mum, nothing was ever too much for them and the whole place was so lovely. She really enjoyed spending time in the garden and loved sitting by the pond and watching the ducks. We spent a lot of time in the gardens."
Catherine at the time worked in Leeds and so spent a lot of her time commuting after work to visit her mother. "I did long journeys to see Mum and when I arrived, the team at the hospice just went above and beyond to make sure we had everything we wanted. Many of times I'd arrive and the first thing they'd ask me is if I'd had time for lunch and if not they made sure the kitchen staff made me whatever it is I wanted. There's just an immense degree of care not only to their patients but to the families as well. Everything is just so positive and the atmosphere is so welcoming."
She continued, "The volunteers played a huge part in Mums experience at the hospice. They were always there to put a smile on her face and made sure she was fully looked after and comfortable."
By May 2006 Barbara left the Inpatient Unit and started to receive hospice care in her own home with family around her, something she wanted. In June 2006 Barbara has sadly lost her battle with cancer quite quickly and died at home. The Community Nurse Specialist (CNS) from the hospice was there when she died and couldn't have done any more for her and the family, through supporting and making Barbara as comfortable as possible.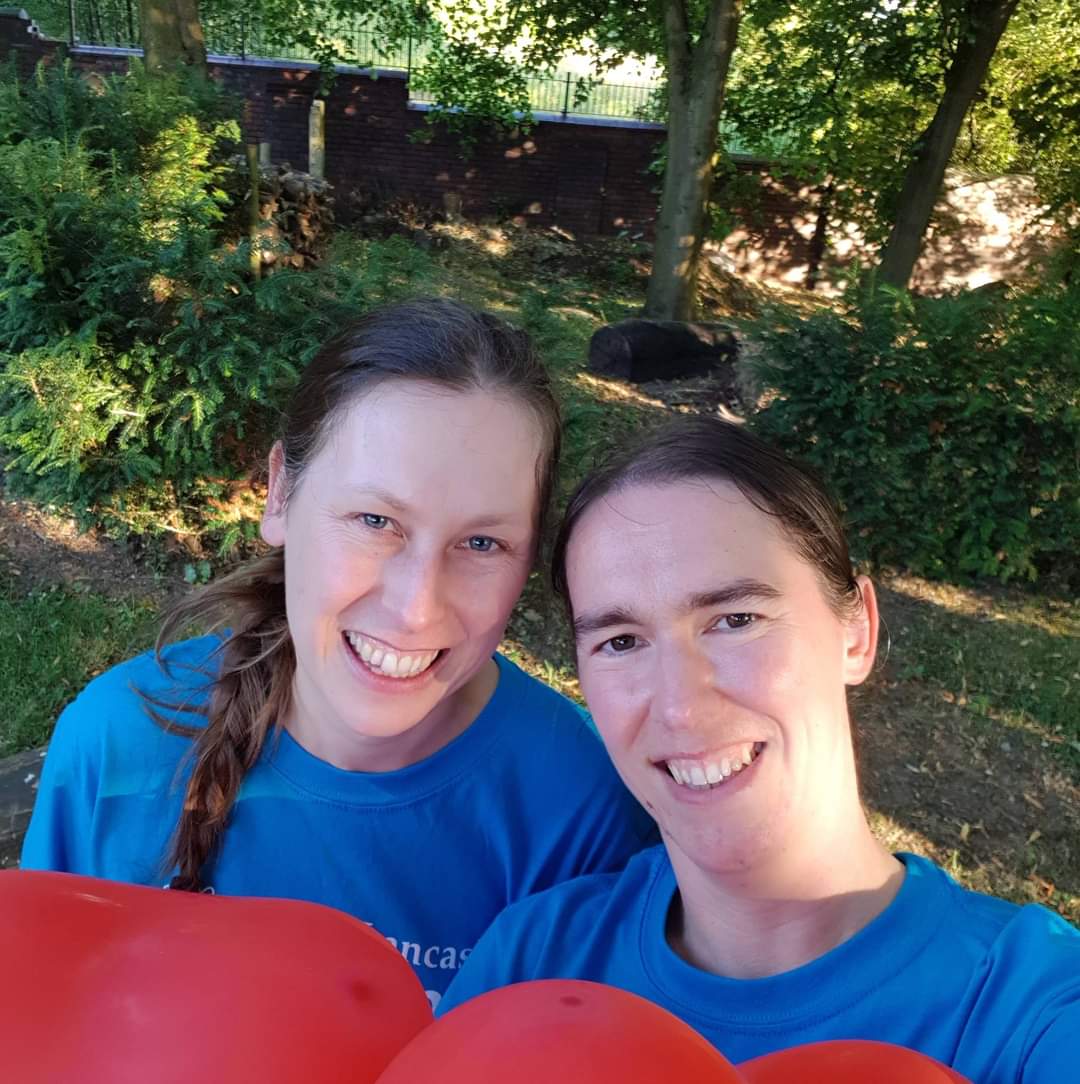 Since the death of their mother, Anne-Marie and Catherine wanted to support East Lancashire Hospice in any way they can, to give something back for the level of care and support their mother and family received. The pair saw that the hospice did a Starlight Walk event, which gives supporters a chance to walk in memory of a loved one and raise money for patient care. Since 2006, they have both taken part in every walk.
Catherine reminisces about their first walk for the hospice, "I remember the first walk that we did. We were both at the front with marshals and other supporters. As we stepped over the finish line we all linked arms. It was such a special moment and so emotional."
Anne-Marie added, "We just think the walk is such a great event to be part of and it's great to meet other people who are there for the same reason you are – to walk in memory and support of the hospice."
She continued, "The event is so uplifting and a great way for us to give back to the hospice. We can't ever repay what the hospice have done for my family and mum and by taking part in this walk, it's our way of saying thank you and giving something back."
The whole family, including their father ensure the hospice will always be supported by them all and do all they can to raise the hospice profile in memory of their mother, Barbara.
They will be walking on Saturday 24 July and be proudly wearing their Starlight Memories Walk T-shirt with their mother's name on the back. This year's t-shirts are sponsored by Blackburn based business, Nybble I.T.
Leanne Green, Fundraising and Lottery Lead commented, "We are overwhelmed by the support we have received on the return of the Starlight Memories Walk and although we have had to make it virtual, the uptake on the event has grown. Working at the hospice I get to hear daily the impact it has had on patients and their families, just like Catherine and Anne-Marie Clegg and the support we get back from those families is gratefully received. It makes us proud as a hospice we are able to provide invaluable care to our patients and unforgettable support to their families."
To donate to Catherine and Anne-Marie's giving page and help them raise much needed funds for East Lancashire Hospice, please visit:

Anne-Marie -www.­justgiving.­com/­fundraising/­anne-marieclegg1
Catherine – www.­justgiving.­com/­fundraising/­catherine-clegg5