The Power of Positivity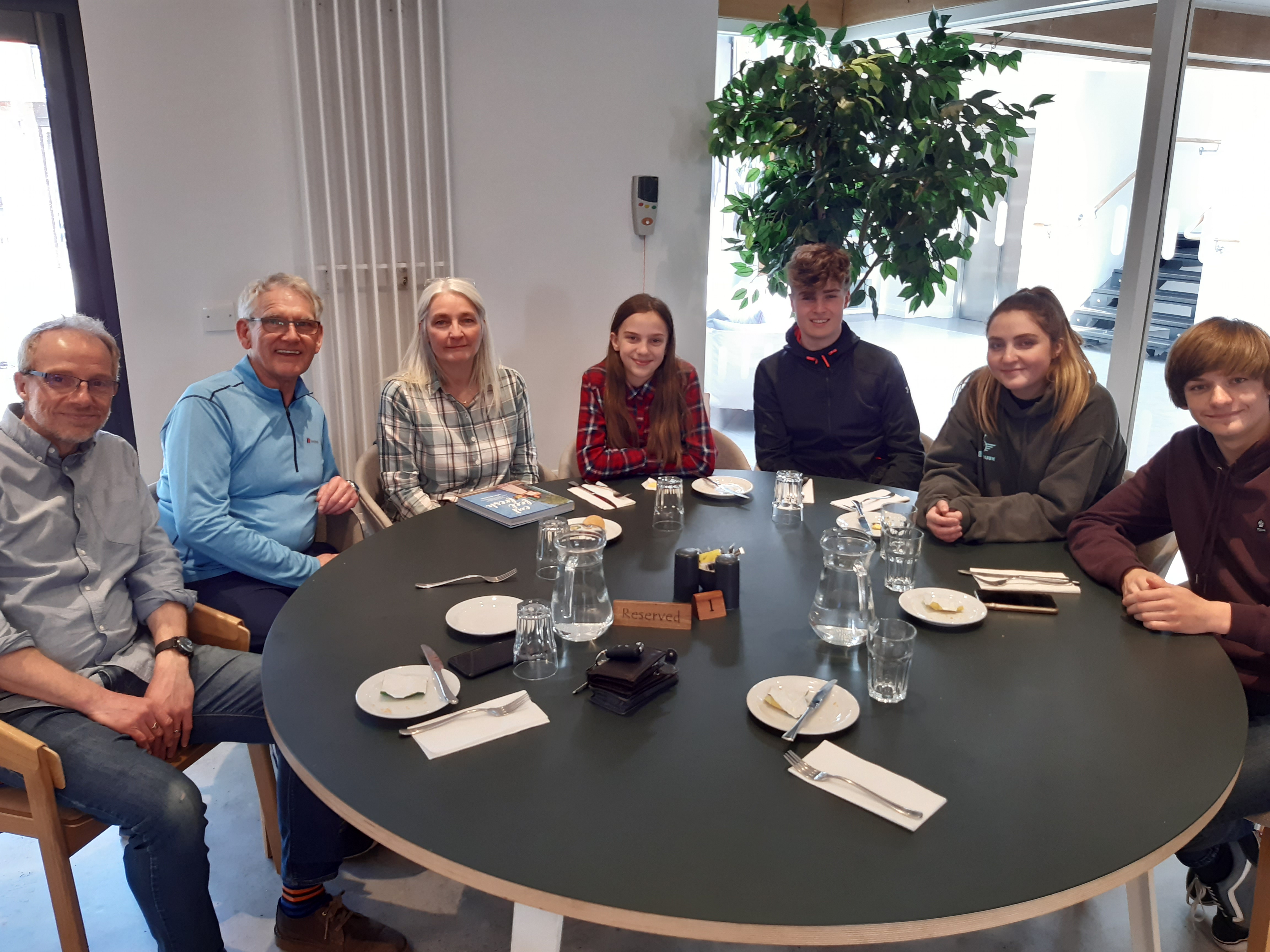 Allan Dickinson is a force to be reckoned with. A catalogue of health issues over twenty years have not stopped him taking part in our Creative and Support Therapy rooms or being there to support friends.
Allan became part of the East Lancashire Hospice Family after spending four months in hospital and being diagnosed with sepsis, liver cancer and a tumour on his lung. He was sent home to be with his family after being discharged on the Palliative Care Scheme in July 2017 with effectively little hope of recovery from the advancing cancer and with no treatment available. Given the prognosis he and his family decided to explore alternative therapies, supplements, diet and basic physical exercises, thus deciding to take active responsibility for his health.
During the first couple of months he needed support day and night at which point the Hospice stepped in. Allan was not going to take his condition quietly, he wanted to fully participate in all aspects of his care. With this determined mindset and support of his wife Rita and daughters Louise and Andrea (who he admits are the real heroes), Allan fought back, availing himself of the wonderful Hospice complementary Therapies such as Counselling, Reiki and Physiotherapy. "Initially I was unable to stand and was wheelchair bound. They even provided assisted showering service." Allan cannot praise the Hospice Services highly enough. "They geared everything to me - the person - not my condition."
He wanted to keep moving forward, to do more and more himself and so insisted on physiotherapy, firstly to help him stand, progressing to walking and climbing stairs. "All the staff encouraged and motivated me on my healing journey, always asking what target I had set myself and helping and encouraging me to achieve it."
Within months Allan was astonishing his Doctors and became well enough to undergo an operation to remove the liver Cancer.
He has recovered completely from his early conditions and continues to surprise his Doctors. Throughout, Allan found the support of the Hospice invaluable. Highly motivated and focussed on his goal, he felt the Hospice gave him the support he needed and still continue to offer.
"The Hospice really makes an impact on your progress, they deal with the whole being, the mind and body and they personalise the care to suit your specific needs."
Allan continues to use the facilities of the Hospice but no longer as a palliative care patient. He enjoys Yoga classes and the Friday friends group as well as using other therapies when necessary. "The Hospice provides a very caring supportive environment. It was much missed during lockdown. We all need to meet up with friends, with people who understand our circumstances, whether that is other CaST members or the staff. And the Hospice always seems to attract the right people to work here."
Allan has himself made a difference to other people. A former volunteer for the Samaritans and a good friend to other CaST members, he remains a testament to positivity. He has since been treated for bowel cancer but has recovered from that also.
Allan is truly a testament to the power of positive thinking and continues to share that positivity with his many friends here at the Hospice.